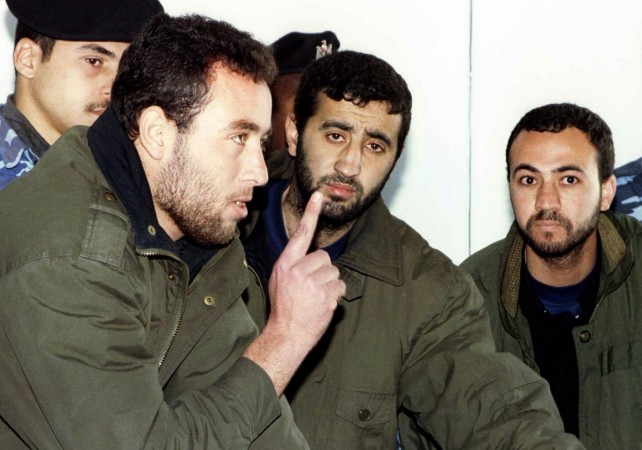 Hamas has reportedly executed 18 Palestinians suspected of collaborating with Israel.
Al Arabiya, citing the Hamas-run Al Aqsa TV, noted that the executions were carried out after an Israeli strike in the Gaza city of Rafah on Thursday killed three senior leaders of the Qassam Brigades, Hamas' military wing.
Seven Palestinians suspected of collaborating with Israel were killed in public in a central Gaza square on Friday.
The execution site and time of the 11 others has not been disclosed yet. However, an official, who spoke on condition of anonymity, reportedly told the news channel that the suspected informants were killed in the Gaza City police headquarters.
Eyewitnesses told the channel that the victims, with their heads covered and hands tied, were brought before a crowd of worshippers outside a mosque after prayers, and were shot dead by masked gunmen dressed in black.
Following the executions by the firing squad, a pro-Hamas website stated "the current circumstances forced us to take such decisions". The statement suggests that there is indeed a link between the killing of the alleged informers and Israel targeting top Hamas leaders.
During the six weeks of the Gaza crisis, this is the third time that Hamas has announced the killing of alleged collaborators.
The report also noted that that Israel does lure local informants time and again, on the promise of an exit from Gaza or a monetary benefit, to leak out information on the whereabouts and locations of Hamas leaders.
Palestinian militants have continued firing more rockets into Israel on Friday, while the Israeli defence forces kept up its airstrikes on Gaza.
Ashraf el-Qedra, spokesman for the Ministry of Health in Gaza, told CNN that, 2,087 Palestinians have been killed since the conflict began in early July. That figure did not include the reported executions.