Publisher Microsoft Studios has announced that its third-person shooter game Halo: Spartan Assault will be released on Xbox One and Xbox 360, ending the title's exclusivity offered to Windows platforms.
This top-down perspective game was launched on Windows 8 and Windows Phone on 18 July. The game is set between the events of Halo 3 and Halo 4, where players get to control Edward Davis and Commander Sarah Palmer as they fight the alien Covenant.
Xbox One and Xbox 360 Features:
Developers 343 Industries, along with Vanguard Entertainment, have added a new Co-op mode to the Xbox One and Xbox 360 version. Players can also immerse in Operation Hydra, a carryover feature from the original Windows version, "that brings mystery and a chilling addition to the single player Campaign," the company said on Halowaypoint.
For the first time in this game Flood - parasitic aliens - have been incorporated and players can wage wars against them.
The studio promises more weapons, armour abilities, upgrades and most importantly Achievements into this version of the game.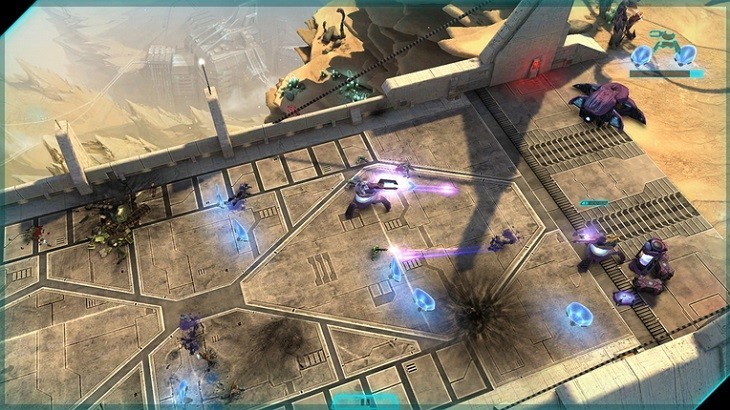 Other Features:
The game will have more than 30 battle missions in its single player campaigns.
Players can build their skills as the game offers them simulation training.
Players can also earn experience points (XP) and Achievements
More XPs will allow players to make in-app purchases to give them boosts, unique weapons and armour abilities.
Release Date:
Spartan Assault will invade Xbox One and Xbox 360 consoles in December.
(YouTube Courtesy: xbox)