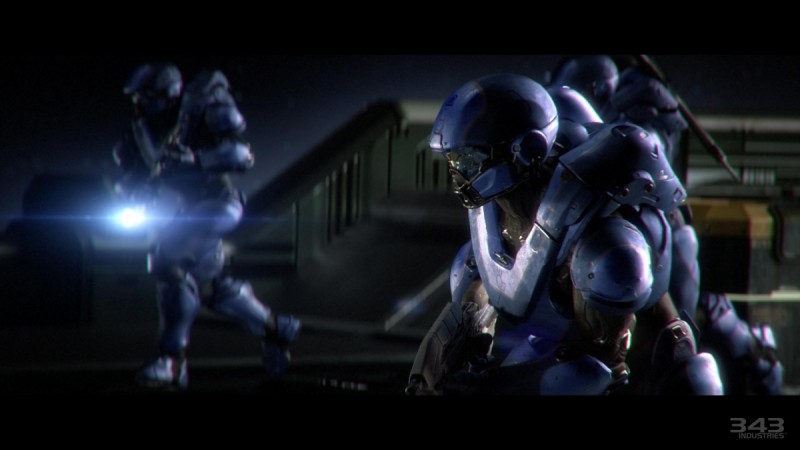 Halo fans will have to brace themselves for a new playable character that is likely to be available for Halo 5: Guardians, if reports are to be believed.
The debuting of Ridley Scott's Halo: Nightfall trailer at the ongoing San Diego Comic-Con (SDCC 2014) also brings with it a new possibility. The star of that trailer could as well be moving towards becoming a playable character in Halo 5: Guardians.
Agent Locke has not been part of any of the Halo franchise and this will mark his debut. Halo: Nightfall is set between time-span of Halo 4 and Halo 5: Guardians. Nightfall will be focusing on the origin of Agent Locke and how he transformed himself into a Spartan.
Locke will also be a part of the Halo: The Master Chief Collection (Halo: Anniversary Edition, Halo 2, Halo 3, and Halo 4). In the Nightfall trailer, Locke made his appearance as a secondary character. IGN reported that Mike Colter, the actor who will be playing the character in Nightfall was "doing motion capture and voice work for the character in 343's Xbox One game."
It is not yet known if Locke would be a friend or foe of Master Chief. Colter, during the SDCC panel, said that more on the character will be revealed in SDCC 2015.
"Halo: Nightfall introduces a pivotal new character, Jameson Locke, a legendary man-hunter and agent with the Office of Naval Intelligence (ONI), Earth's most powerful and secretive military branch," says the official video description.
"When he and his team are caught in a horrific biological attack, they unravel a plot that draws them to an ancient, hellish artifact, where they will be forced to fight for their survival, question everything, and ultimately choose between their loyalties and their lives," CVG reported.
Episodes of Halo: Nightfall will get weekly release starting from Nov 11.
The last playable character in the Halo series was in Halo 2. It was when The Arbiter was introduced. The Arbiter had the task of saving people and defeating humanity, but he becomes a friend of Master Chief and marks his entry in Halo 3 too.
But, Attack of the Fanboy reported that fans were not too happy with the inclusion of The Arbiter since it took away the focus from Master Chief. However, Locke's introduction in Halo 5 has created more excitement in fans than The Arbiter had created.
It is highly likely that more news on the game will be released at Gamescom next month.