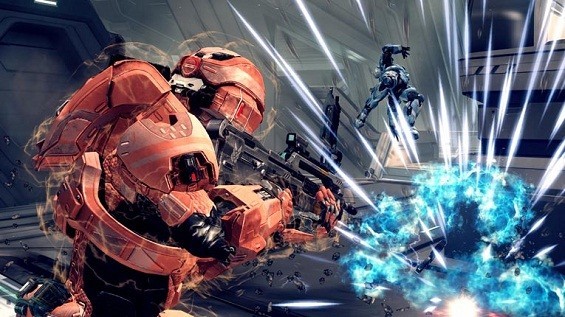 Microsoft has reportedly given a demonstration of its popular game Halo 4 running on PC and Windows Phone from cloud. This means that the company is getting ready for a cloud gaming service.
The demonstration was made during a company meeting on Sept. 26, The Verge reported, quoting sources familiar with the meeting.
Microsoft is reportedly working on a cloud streaming service for Windows Phones. The demonstration showcased a Windows Phone with attached Xbox controller and a low-end PC. The service has not yet been branded yet and is still in the prototype stage, the report said.
It is also being said that the latency on Lumia 520 has been reduced to 45ms.
Microsoft's prototype might be an answer to Sony acquiring cloud streaming technology from Gaikai in 2012. Sony intends to use this technology on its PlayStation 3 and PlayStation 4 in 2014.
Xbox One - Backward Compatibility
Microsoft has also hinted at the possibility of cloud-based backwards compatibility for its next-generation video game console, Xbox One.
Albert Penello, senior director of Xbox said in an interview with GameSpot that "it could be more complicated things like rendering full games like a Gaikai and delivering it to the box. We just have to figure out how, over time, how much does that cost to deliver, how good is the experience."
This service will allow users to stream Xbox 360 games and for PC gamers who are still hoping to play Halo 4 on PC.
Xbox One will be hitting markets on Nov 12 and will be priced at $499. The company has also confirmed that there will be more than 20 games released along with Xbox One and the titles include Dead Rising 3, Ryse: Son of Rome, Forza Motorsport 5 and Killer Instinct.