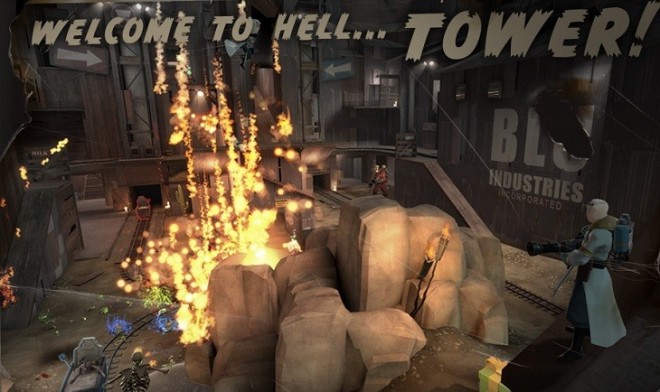 Video game enthusiasts are up for a treat this Halloween with Steam discounting a number of exciting gaming titles in the Steam Halloween 2013 Sale. The Valve store is offering discounts on horror and zombie PC games.
The sale will run till 1 November and includes titles for PC and Mac devices. Steam is offering discounts up to 85 percent for some.
Below is the list of famous titles included in the sale:
The Walking Dead: Survival Instinct - $24.99
BioShock Franchise Pack - $9.99
Vampire: The Masquerade - Bloodlines - $4.99
Legacy of Kain Collection - $4.99
Dead Rising 2 - $6.79
Dead Space Pack (contains first two games) - $8.74
Resident Evil 5 - $6.79
Penumbra Collector Pack - $2.49
Borderlands: GOTY Edition - $7.49
Left 4 Dead 1 and 2 - $7.49
Ninja Blade - $3.99
Devil May Cry 4 - $6.79
Darksiders - $3.99
Darksiders II - $9.99
Alice: Madness Returns - $4.99
Rise of the Triad - $7.49
Gamers interested in making good use of these discounts can go to the Steam website to check out the list of discounted titles.
Team Fortress 2 Halloween Update
Valve's free-to-play shooter Team Fortress 2 will get its Halloween Update, allowing players to get some new gameplay features like spell books, map and wearable items.
Players will get to use the magic spells in the books against the enemies. Players will also be able to begin their adventures at the Helltower map where players have to push corpse-filled cart in a Payload Race with landscape of terror. Players have to be careful about the Clocktower striking The Witching Hour as it will affect the gameplay.
Players will also get new wearable items that include hats and other things.
Apart from that, new achievements have also been added to the Helltower map:
Helltower: Competitive Spirit, Win 142 rounds
Helltower: Hell's Spells, Get and use a rare spell
Helltower: Hell on Wheels, Send Redmond/Blutarch to Hell 10 times
Helltower: Skeleton Coup, Kill 99 skeletons
Helltower: Spelling Spree, Use spells to kill 25 players
Helltower: Mine Games, Perform 17 environmental kills in Hell
Hat Out of Hell, Get the loot from Skull Island in Hell
The Mann-tastic, Four Earn 4 of the Helltower achievements