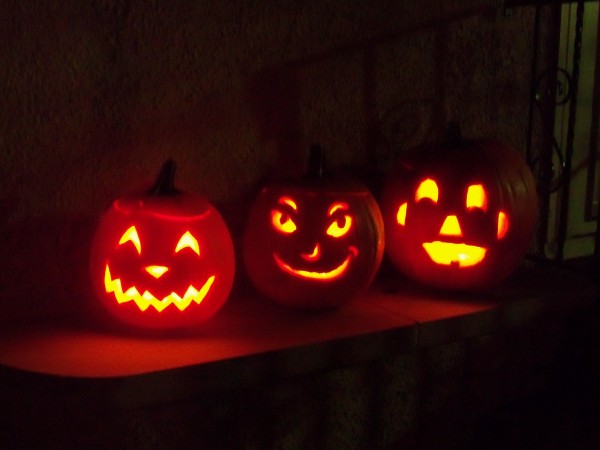 Video games have always celebrated the Halloween festivities. Halloween will invade the gaming space with themes, costumes and new content and many games have already offered their fans with some Halloween specific updates.
Below are lists of video games that are offering something new this Halloween:
NBA 2K15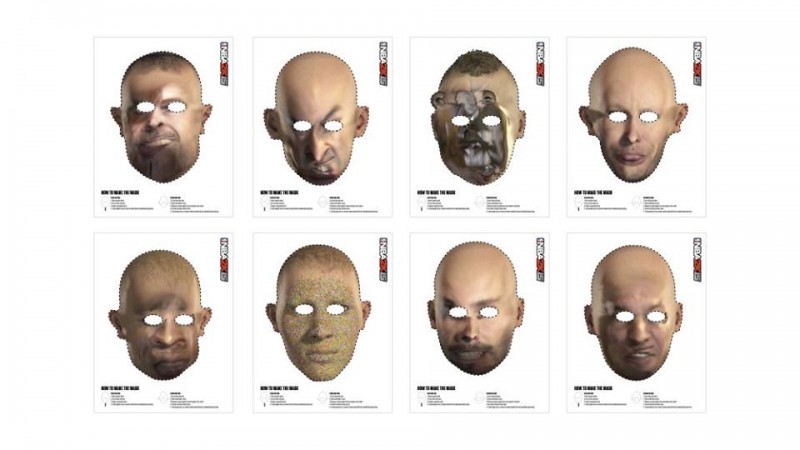 2K Sports have something for NBA 2K15 players for Halloween. Many players have been facing the issue of FaceScan in the game going horridly wrong, and only recently did 2K bring a fix for the issue.
2K seems to be inspired by these and has rolled out eight different masks that fans can take prints of, which will definitely make good Halloween masks. It had uploaded a set of eight masks on its official NBA 2K15 Facebook page.
Fans have to take the print out of these masks, cut it around the dotted lines and around the eyes and use stings to attach it to the face. It also suggested that fans stick a ruler on the mask in case they do not want to wear them.
Minecraft
Mojang will be giving out Halloween themed packs to its players on all the versions - PS Vita, PlayStation 3, PlayStation 4, Xbox 360 and Xbox One.
It has said that the Halloween Texture Pack are for free. They will bring some spookiness to the game, it said. It will be launching with the premium Steampunk pack, which costs $1.00 on Xbox Live.
The Halloween Texture pack were released for Xbox 360 and Xbox One versions on 30 October, 2014 and rest will be receiving it "next week."
The FREE Halloween Texture Pack is also out tomorrow for #MinecraftXBLA and #MinecraftXbox1 ! pic.twitter.com/YjCIxLTEHD

— 4J Spookios (@4JStudios) October 28, 2014
The FREE Halloween Texture Pack will also be coming to #MinecraftPS4 #MinecraftPS3 and #MinecraftPSVita hopefully next week ! — 4J Spookios (@4JStudios) October 28, 2014
Destiny
Bungie too will be rolling out some Halloween update to Destiny. The developers included good amount of treats for their fans this Halloween.
Below is a list of Halloween themed content that was compiled in Destiny Reddit page:
Halloween Themed Items
Flight of Shadows - (earned by killing Hive) Are you the dream of a sleeping god? Or the nightmare of a dead one? Changes the appearance of your respawn for 24 hours.
All Hallows' Eve - (From the Postmaster!) Guardian! Do not forget that you returned from the dark. Celebrate these days of the risen dead.
Jackolyte - (3x from All Hallow's Eve, killing Hive) The Hive may haunt the dreams of children, but you haunt the dreams of the Hive.
Halloween Themed Sparrows
S-30 Tumbler - It takes a skilled field mechanic to disable limiters without destabilizing the entire drive.
S-31 Nightfall - Drive fast and take risks.
S-32 Snowflake - In modifying field drives, the limiting factor is tolerance to the idea of explosive engine disassembly.
S-33 Dragonrider - At some point, it will come down to how tightly you can hold on.
Other Items
Refer A Fireteam - We celebrate every Guardian who returns from the dark. A gift for you for leading another one home.
Below is a guide on how to get Halloween Jackolyte 'Pumpkin Head wear':
(YouTube Courtesy: Rhippin)
Bungie is absolutely amazing happy Halloween week guys pic.twitter.com/ksdaHtQUAE

— Tyler Blevins (@NinjaPGL) October 28, 2014
Check it out! Visit the Post Master for this Halloween themed beauty! pic.twitter.com/4aQ2wBDGQc — Destiny & Halo (@MoreConsole) October 28, 2014
Team Fortress 2
Valve has already launched its Scream Fortress event for Team Fortress 2, an annual Halloween-themed Event. This is a limited period event that will run until 14 November 2014.
This is a limited time event that will see the return of Scottish wizard Merasmus, introduction of bumper cars, bumper car minigames, Cast spells, exploding pumpkins, zombies in PvE Mann vs. Machine mode, 50 new Halloween-themed community cosmetics and more.
"This bundle will contain a random sample of some of this year's content, including some that would otherwise only have come from crates. To keep some of the fun of getting multiple gifts through the event, all players can earn a secondary bundle by completing some of the event achievements," Valve said in a post.
Valve has also released an update for the game. For compete patch notes read Team Fortress 2 Update.
Train Simulator
Train Simulator from Dovetail Games has released Halloween-themed DLC, The Count of Monster Disco.
This new add-on adds the Spirit of Halloween train that allows players to drive via spooky locations like Field of Screams to Trainsylvania. It also has Halloween-themed activities and festive goodies.
However the add-on will cost players $9.99, but there is a 50% sale on it until 31 October 2014.
League of Legends
Players of the League of Legends will be happy to note that the game will get Halloween-themed content, called The Haunted Hoard Harrowing. It will be a sale that will extend from 24 October to 4 November 2014.
This will be adding "Hexakill" mode with two teams of six players on a smaller map called Twisted Treeling, two new skins for LeBlanc and Wukon and a 12 old skins. Since the game is free-to-play, most of the content in this will cost players money. For detailed list check the official post.
(YouTube Courtesy: League of Legends)
Counter Strike: Global Offensive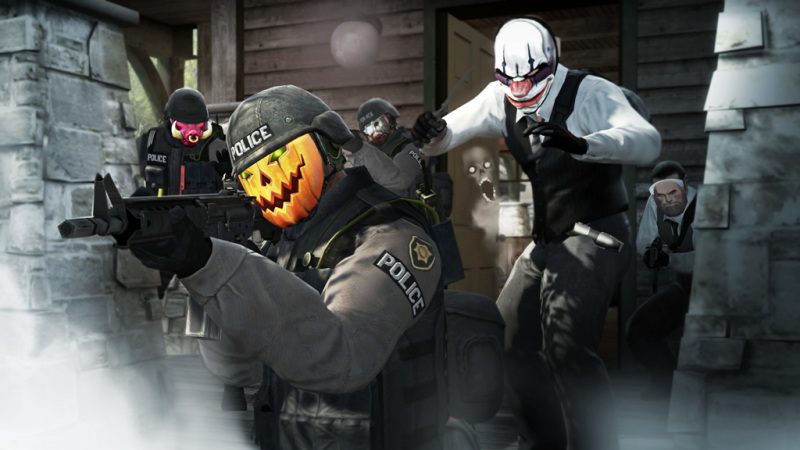 Valve's Counter Strike: Global Offensive too gets new content for Halloween. Playes will be able to wear masks from games like Payday 2 and Team Fortress 2. It also features spook chickens that get resurrected with green hues.
Players will also see ghosts of their fallen friends haunt the battlefield (Ghost In The (Spent) Shell). "For too long the chickens of CS:GO have idly watched as their brethren were slaughtered by the droves, and on All Hollow's Eve there is no more room in Chicken Hell," Valve said in a post.
World of Warcraft
Blizzard is observing Hallow's End in World of Warcraft game. It said, "Hallow's End is a celebration of the break between the Forsaken and the Scourge." Players will also have to defeat the Headless Horseman, and they will find fun items (masks and costumes) when they visit inns and cities.
Hallow's End will be running through 1 November, 2014.
Final Fantasy 14: A Realm Reborn
Unlike other games, Squre Enix is not bringing the concept of evil circus to Final Fantasy 14: A Realm Reborn.
Continental Circus takes characters via parade to Steps of Nald and has sinister plans to turn them into their costumes. Players be sent on a quest to unravel this plan and to know the whereabouts of the people this circus company is holding.
Others
Other games like DC Universe Online, PlanetSide 2 too have content related to Halloween.
Steam Halloween Sale
Steam's Halloween Sale has started and players can get many games at a discounted price. Some games have been reduced to as much as 85%. This sale will run until 3 November, 2014.
Below are some of the games that are listed in the sale (Steam):
Bioshock
Sanitarium
Fallout 3
Darksiders
Escape Dead Island
The Binding of Isaac
Spore
Outlast
The Evil Within
Dead Space
Fear
Killing Floor
Amnesia: The Dark Descent
The Walking Dead