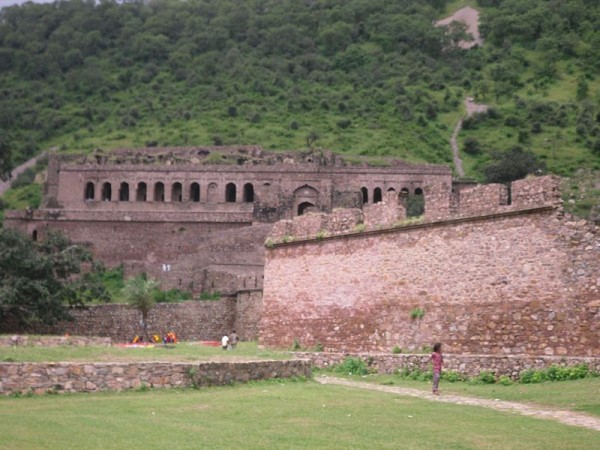 Halloween, the spooky festival will be celebrated worldwide on 31 October. The day can be more interesting by visiting your nearby spookiest places.
India too has a lot of haunted places. From Rajasthan to Hyderabad, there are several spookiest locations, which have some horror stories to tell the visitors.
Here are a few of such haunted destinations, which will be a great choice to visit this Halloween.
Bhangarh Fort, Rajasthan
Rajasthan is known for the Bhangarh Fort - the most haunted place in India. Interestingly, it is only open from sunrise to sunset as the government has prohibited entry to the area after 5 pm.
The story behind the haunted place suggests that a scorned sorceress cursed the place, sentencing its residents to death, as his love for the princess of the palace was not returned.
Tunnel No.33, Shimla
Hearing about spooky tunnels may give us goosebumps, however, visiting the place will be more interesting. Shimla has many horror stories in its diary and one of them is about Tunnel No. 33. Interestingly, it is believed that the ghosts found there, of British railway engineers, are very friendly.
Dow Hill, Kurseong, Darjeeling
The Dow Hill Boarding School for Girls is popular for some paranormal activities. Often, many woodsmen in nearby forests have seen a headless boy. Even Victoria Boys High School is also believed to have many horror stories, and the residents often hear footstep sounds from the school when it is closed.
Ramoji Film City, Hyderabad
Ramoji Film City is one of the biggest film cities, which is also popular for some supernatural activities. Witnesses have reported many times that the leftover food in the rooms was found scattered and strange marks were seen on mirrors. Often, females claim the presence of a ghost there.
Dumas Beach, Surat
Dumas Beach is believed to be a haunted place as people burn dead bodies on this beach. Locals have heard many supernatural sounds around this place as well.
Sanjay Van, New Delhi
A lady in a white saree is said to be appearing and disappearing in the area, which has 10 kms spreaded forest.