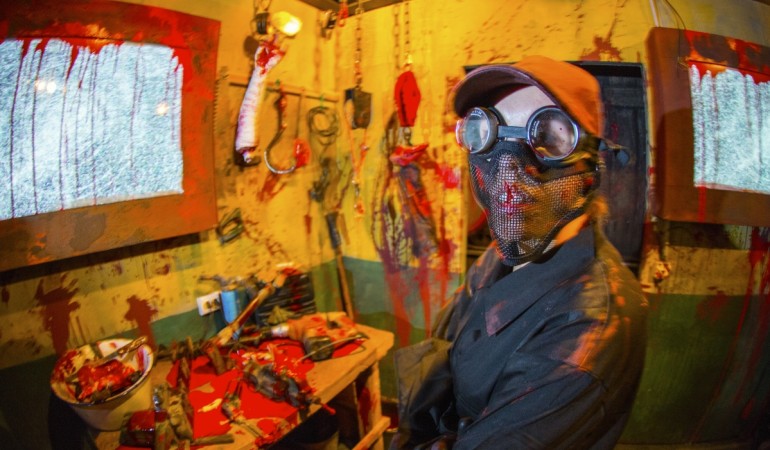 Have you been spending too much time googling DIY Halloween costume ideas and running out of options because they are just not worth the time, money and effort? You are in luck.
After scrolling through all the nooks and crannies of the Internet, a list of cheap and easy homemade Halloween costumes are listed here. Even if you're not an expert sewer, you can easily create these popular homemade costumes at the cost of practically nothing.
First, go through these general tips to create a cheap and affordable Halloween costume:
Use regular clothes: Most costumes can be made with clothes that can later be worn every day. Use solid-coloured shirts and tights, as "base" for your costumes, and use them as regular clothes once the purpose is served.
Stick to your skill level: If you can separate a knot stitch from a chain stitch, elaborate "Frozen" or Ninja Turtle costumes would not only be a waste of time, but also money. Instead, find a pattern or tutorial that's within your skill level, and run with it.
Purchase only key accessories: Pick and choose the absolutely necessary accessories to give final touches to your costume. For example, if you are a Disney princess, the respective tiara is a must for the DIY costume to really come alive.
Use cheap materials: Substitute costly fabrics with cheap alternatives; if cardboard boxes are involved, use the ones you are definitely going to get rid of, from that last time you shopped.
Look for sales: This is an absolutely unavoidable pointer for anyone looking to save money on anything. There is always a sale going on, and it's in your interest to find one that caters to your needs.
Now that you know how to generally save money on Halloween costumes, take a look at some DIY ideas for some of the year's most popular costume ideas.
Miley Cyrus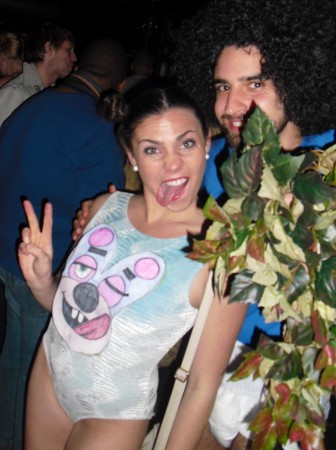 Miley Cyrus has made three things popular since her "Hannah Montana" days; as long as you are wearing a leotard and twerking your way to a Halloween party, while your tongue is hanging out, no one is going to mistake you for anything other than the "Wrecking Ball" singer. But just in case, carry a teddy bear with you for bonus points.
Breakfast Food
Food becomes "Center of Plate" for Halloween. To make it the centre of attention at a Halloween party is all the more simple; Paint on some loose cardboard pieces to be bacon strips or a bread toast or even bottle of brown sauce. Cut a yellow circle onto a plain white cloth to go as an authentic omelette. Almost all breakfast foods are equally simple and cheap to make.
Minion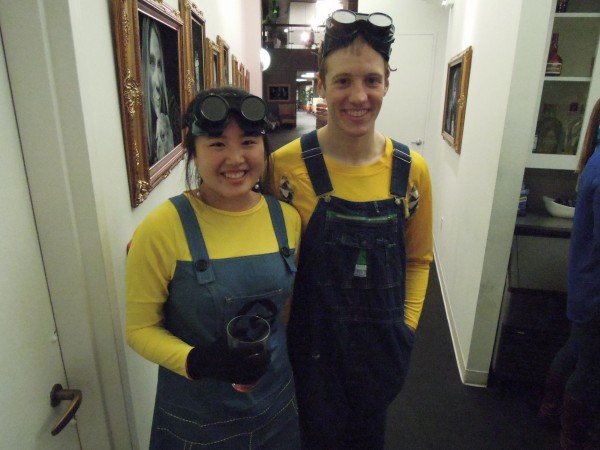 Who doesn't love those yellow henchmen from "Despicable Me"? It is easy to look like them too, just put on a yellow t-shirt or hoodie and a pair of blue overalls and own the look with a pair of goggles. Carry a banana if you really want to commit to this cheap DIY costume.
Ice Bucket Challenge
You can literally be the viral phenomenon that got general public and celebrities drenched alike, by not spending a dime. Wear your regular cloths, and carry around a bucket that has cellophane taped to its mouth. Glue on some cotton balls or ping pong balls to the cellophane sheet and voila, you have the very cheap and very creative ice bucket challenge Halloween costume.
Miss Universe
If you want to be Miss Universe for the night, who are random, possibly drunk, Halloween partygoers to tell you otherwise? The best part is, you can finally wear your sexiest dress that has been sitting in the back of your closet for far too long. Dress up pretty, put on a tiara, wear that sache with pride and catwalk all over the Halloween party.