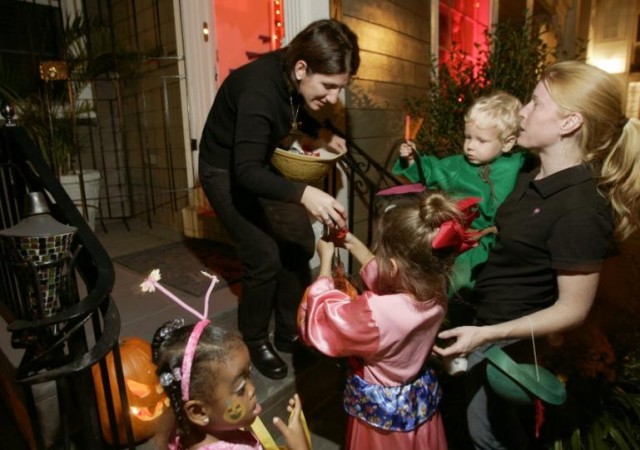 With Halloween 2014 around the corner, the parents in Colorado have quite a 'handful' of reasons to worry, especially with the possibility of their children consuming pot-laced candy looming large.
The Denver Police Department recently issued a public warning, asking parents to be on alert against marijuana-laced candies, which could make their way into the hands of children looking for 'Trick or Treat' during Halloween.
The video 'Halloween Marijuana Edibles Warning' issued by the Denver Police notes that marijuana edibles could be identical to their branded counterparts, and could easily end up with children.
The Denver Police video posted on YouTube features Patrick Johnson, the owner of Urban Dispensary, talking about the visible difference between an actual candy and its marijuana-laced counterpart.
Johnson's most important advice to the parents is: "If your kids bring home a candy that doesn't look like it's from a candy company, just throw it in the trash and don't let your kids eat it."
He noted that many edible manufacturers use the most cost-effective way to bring their products into the market; and that is by using knock-off candy.
"So they buy it in bulk form, then they infuse it by using viscous hash oil. They spray that onto the candy and once that candy dries, there's really no way to tell the difference between candy that's infused and candy that's not infused."
What is alarming is the fact that some of the pot-laced products look similar to candy that has been on the market so that a child, parent or even an expert in the field cannot tell if it's pot infused, Johnson pointed out.
"For people seeking a mellow, munchable fix, edibles may seem like an ideal solution - until they bite off more than they bargained for," a CNN report recently observed.
Back in July, the Colorado state officials were forced to enact emergency measures to combat a rash of overdoses by inexperienced consumers, unfamiliar with the potency of pot in its edible form, and ER visits by children who had unwittingly ingested the drug at school or home.
The rules, as proposed by the Colorado Department of Revenue, would require products to have child-proof packaging and clearly printed health warning labels, before being shipped to stores, as well as strict THC limits for various serving sizes.
The report, however, noted that none of these rules will be in place during Halloween, and hence it is all now up to the vigilant parents to keep an eye on their kid's candy.
Denver Police has also set up special Ask the Experts podcasts to provide details on Halloween candies and other advice, dealing with the 'Trick or Treat' marijuana fear.