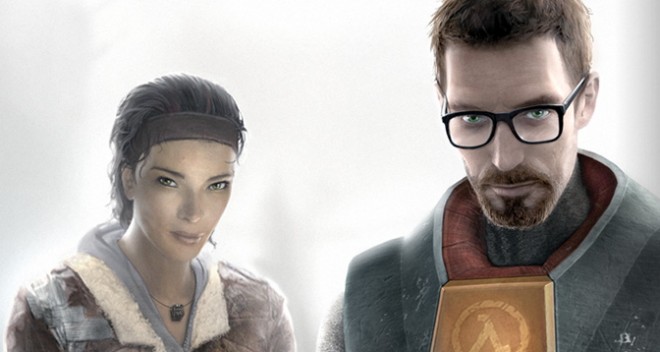 The popular FPS series, Half-Life is back in news after ex-Valve employee and creator of Counter-Strike claimed that Half-Life 3 and Left 4 Dead 3 are in development at Valve.
Minh 'Gooseman' Le, the Counter-Strike creator maintains his confidence on the games saying that it was common knowledge that Valve was developing these titles. He also revealed that he has seen the Half-Life 3 concept art during his interactions in GoRgnTV. Half-Life 3 has been one of the most eagerly awaited video games and its development has been marked with a veil of secrecy.
He also said that if he revealed that he has seen some of the concept art of Half-Life 3, then it was no 'big news.' "I don't think I can talk about that, to be honest, but I think it's kind of public knowledge, that people know that it is being worked on. And so if I were to say that yeah, I've seen some images, like some concept art of it, that wouldn't be big news to be honest," said Le.
"But yeah, I mean like I guess I could say that I did see something that looked kinda like in the Half-Life universe. And I mean it wouldn't surprise anyone if I said they're doing it, they're working on it, yeah. So to go on a limb I'd say I did see some concept art for Half-Life 3," Le added.
Le also unveiled details about FPS survival horror Left 4 Dead saying that he was "really excited" about it. He also gave positive feedback on it saying "it looked great" and added that it was his favorite game.
"I saw it, it looks great. I was really excited when I saw that, I was like 'wow, this looks great'. Because I really enjoyed Left 4 Dead, it was just one of those games that really just changed the industry. I think at the time there wasn't many good co-op games, so yeah, this is a great co-op game," he said.
Though Half-Life 3 has not been debated in any forums by Valve, the only indication of its development was when there was a leak in 2013 that suggested that some of the core development team which includes senior creators at Valve and also a modder were involved in the project, CVG reported.
Some of the DOTA 2 players who visited Valve offices as a part of a tour found reference to Left 4 Dead 3 projects listed on an internal Changelog.
Previously, Gabe Newell, co-founder and managing director at Valve had said that the company will be focusing on opening option of multiplayer gaming rather than keep rolling out Half-Life sequels, IGN reported.