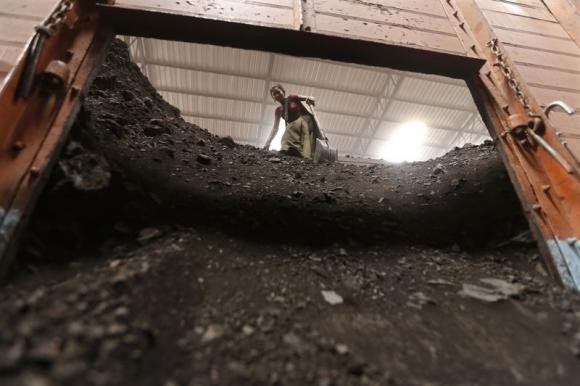 India is likely to face a massive blackout after the Power Minister said on Monday that nearly half of the country's coal-fired power stations are left with only one week's stock.
Coal and Power Minister Piyush Goyal, said that 26 out of 100 coal-based power plants have fewer stocks, which is hardly enough to meet requirements for four days, due to which condition is critical, reported Reuters.
India holds the fifth largest coal reserve in the world, without any shortage of coal mines but still power industry undergoes coal shortage.
According to oneindia.in, there is a huge gap between demand and supply of coal. One of the reasons is the coal scam, which not only posted losses of ₹1.86 lakh crore, but is also responsible for the power crisis that the country is facing today. In 2012-13, India could not generate 15.1 billion units of electricity due to unavailability of coal.
The last seen blackout in India was in August 2012, when 600 million people were left without electricity. Goyal added that a total of 44 plants have stocks for less than a week.
Narendra Modi-led government is keen to fix the problem of blackout in the country, for which coal shipments from Indonesia, Australia and South Africa will have to be increased, according to Reuters.
"In order to ensure adequate availability of coal, Coal India Limited (CIL) has been impressed upon to enhance production of domestic coal in the country and power utilities have also been advised to enhance imports of coal," Goyal told lawmakers. Coal India Ltd controls about 80 per cent of India's output.
According to Commodities Trader Mjunction, a joint venture of Steel Authority of India and Tata Steel, the thermal coal imports used in power generation could rise about 14 percent this year.
"Currently, six of our coal-based projects, including two that supply power tothe national capital, are critically short of coal. The reserve coal available at these projects is just for one day or even less," a senior National Thermal Power Corporation (NTPC) official told Mail Today.
Power ministry officials agree that a weak monsoon would hamper the hydro-power generation, which will put pressure on coal-fired power stations.