RATING: 2.5
MOVIE: Half Girlfriend
CAST: Arjun Kapoor, Shraddha Kapoor
DIRECTOR: Mohit Suri
GENRE: Bollywood romantic drama
After the success of Abhishek Verman's directorial 2 States, Mohit Suri decided to make a movie on another Chetan Bhagat's best-seller -- Half Girlfriend. Although it is an unorthodox love story, the movie lacks the required spice.
STORYLINE
Bihari lad Madhav Jha (Arjun Kapoor) comes across rich sophisticated Delhi girl Riya Somani (Shraddha Kapoor) in his college, and gets struck by love at first sight. Being unable to speak a word in English properly, Madhav is too hesitant to even approach his new-found love. However, the two soon discover their common interest in basketball, and the game court helps in their courtship.
While Madhav is completely in awe of whatever Riya does, an unexpected kiss from Riya makes the poor chap consider her as his wife, of course in his mind. Nevertheless, Madhav is still unsure about their relationship due to the vast differences, which causes a major misunderstanding between them.
So much so that Riya decides to quit college mid-way, and get married to a rich guy chosen by her parents. This leaves Madhav totally shattered. However, a major twist in tale happens a few years later that brings them in front of each other again. This is followed by some more twists and tragedies, which drive the plot forward. Will Madhav and Riya's love story have a "happily ever after" ending or will it conclude on a tragic note, these questions form the crux of the movie.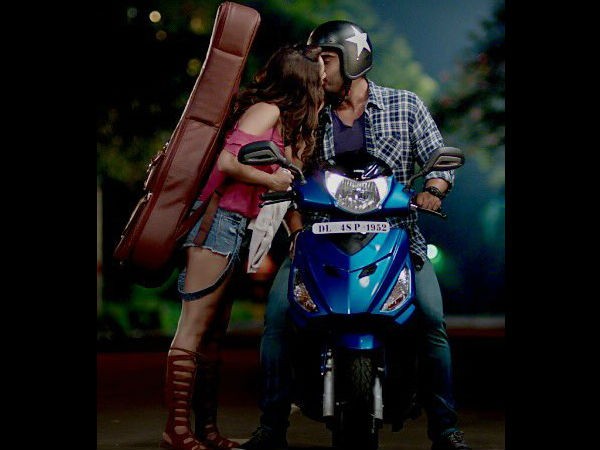 PERFORMANCES
Arjun has done a decent job as a typical Bihari boy. However, Vikrant Massey, who plays his on-screen roommate Shailesh, has a much better Bihari accent than Arjun. Nonetheless, Arjun pulled off the emotional scenes pretty well. On the other side, Shraddha too does justice to her role. But there is nothing out of the box in either of their performances.
POSITIVES
Apart from the music, another good aspect of Half Girlfriend is that it has an unorthodox story. The concept of Half Girlfriend is obviously hard for any guy to understand, and the resultant frustration is portrayed in a genuine manner. The movie has a number of interesting twists that keep the audience hooked. Director Mohit Suri has narrated the film well. Also look out for a social message.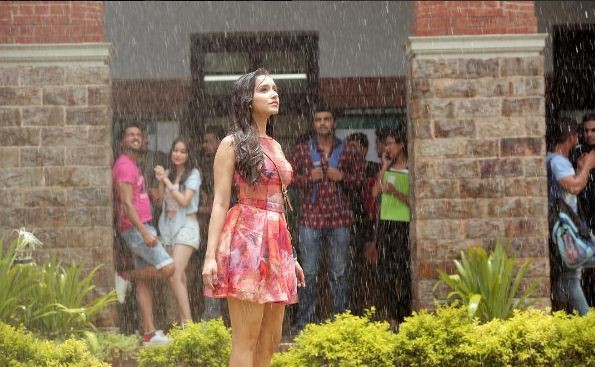 NEGATIVES
Half Girlfriend at times appears to be an overdose of tragedies and emotion. The movie lacks necessary humour that was much prevalent in 2 States. The movie, at times, also gets sluggish, and has a couple of clichéd scenes like every time it starts raining, the girl steps out to get drenched with open arms.
VERDICT
Half Girlfriend is a decent love story that could have been much better with a little more spice. You can watch it once, but do not expect 2 States kind of magic.