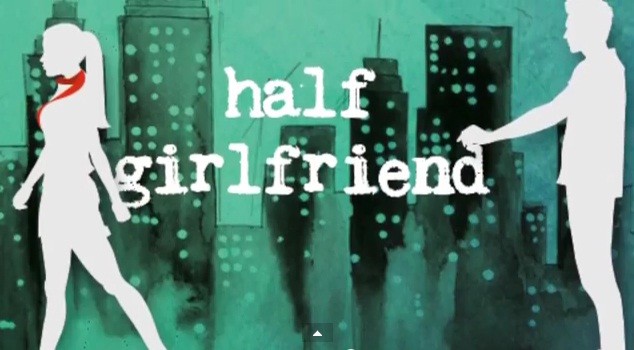 Best-selling author Chetan Bhagat has rubbished Bihar's English scholar's plagiarism allegations that gave rise to fresh controversy over his latest fiction novel 'Half Girlfriend'.
Dr Birbal Jha, a scholar and director of British Lingua -- a spoken English institute in Patna – has accused Bhagat of having copied the plot of his latest novel from the former's bilingual play – "Englishia Boli". He is planning to send Bhagat a legal notice for plagiarising his plot.
"I am sending a legal notice to Bhagat for deriving the theme of his novel from my book," Jha said.
He said Bhagat had visited his institute in Patna in January 2014 and "attended one of the classes there to observe things from closer quarter". It was then that Jha gifted him a set of books that included a copy of his play – "Englishia Boli".
"I had gifted him a set of books which I had written for students seeking to improve their knowledge of spoken English," Jha said.
"This is an educational social drama which was written to educate the poor students of Bihar, who faced problems while speaking in English," he added.
Describing the plot of his play, Jha said his story, like Bhagat's 'Half Girlfriend', revolves around a boy from Bihar who falls in love with a girl in Delhi. Although his proposal at first was rejected, he later succeeds in getting her back in his life.
"The main character of my book, Chandra Prasad, is a talented youth belonging to a small town of Bihar. He goes to Delhi but faces problems because of his inability to converse in English. He also meets a modern girl there who speaks English with utmost fluency. She, however, falls in love with him towards the end of the play because of his ability to prove himself," Jha said.
Bhagat has, however, claimed on Twitter that his work is entirely different from Jha's.
Plagiarism is a serious charge, and one can simply compare two published works and see if it exists. Nobody bothered to do that.

— Chetan Bhagat (@chetan_bhagat) November 23, 2014
He also tweeted in response to the earlier incident where he was targeted by a royal family of the former princely state of Dumraon in Bihar's Buxar district. Son of the maharaja of Dumraon estate Yuvraj Chandra Vijay Singh had claimed that the members of his family were portrayed as "drunkards" in Bhagat's book.
Bhagat said the characters in his novel 'Half Girlfriend' are fictional and his story was meant to defame none.
I have also had others claiming Half Girlfriend defames them or whatever. It is FICTION. Fake. No real names. No intent to defame. Chill.

— Chetan Bhagat (@chetan_bhagat) November 23, 2014