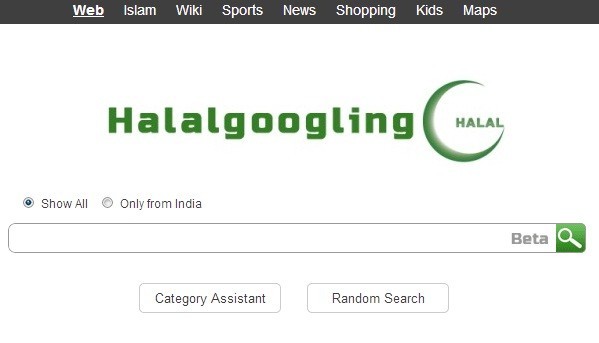 A new search engine launched earlier this month blocks content forbidden to Islamic law. Halalgoogling puts a 'beep' at every content that is un-islamic and filters it out of the search results.
The engine uses a unique filter system to exclude forbidden content like 'pornography, nudity, gay, lesbian, anti-islamic content' from its search results. If the user persists the site displays a 'No results found or you have searched Haram (forbidden) content' message on the screen.
The Muslim search engine fetches results from other leading search engines like Google and Yahoo and has a built-in filter that blocks 'haram content'.
"Despite of our best efforts to make our service as secure as possible from haram content, there is still much work to be done, we still have several milestones to overcome, but with God willing (Insha'Allah) and your help we will make Halalgoogling suitable for every Muslim brother and sister and achieve our common goal," as stated on their blog.
But the 'haram filtering system' keeps getting updated and has been designed to respect Islamic culture. This system has four components:
General category filtering - Overall search results filtering of different categories
Forbidden sites - Black List of websites that are not allowed to appear on the search results
Link filtering - Removal of only certain pages/links from a website, blog or forum
Haram Keywords - List of keywords that are not allowed to be searched or to search the entire web (only certain trusted sites)
Only from India - Option to see page results from within the country exclusively
This filter system is built by a team of internet experts from across the globe over a few years, Pakistan's Express Tribune reported, to protect those Muslims who want to access a search engine without being exposed to 'haram content'.
The concept is not new; there are websites promoting other religious faiths along with a search engine feature, like 'Jewogle - the famous Jews and Kosher search engine'.