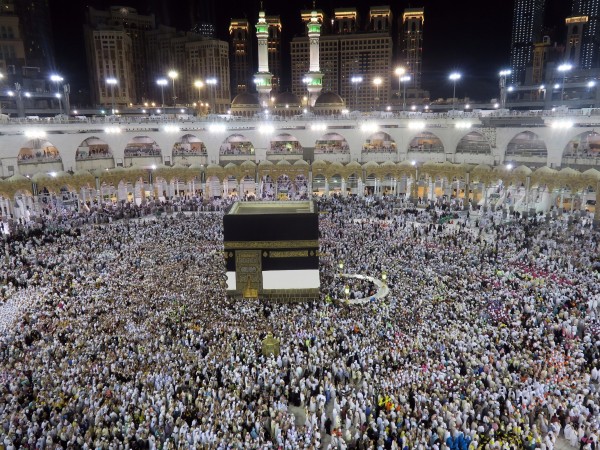 Muslims from different parts of the world have gathered in the holiest Islamic site of Mecca to perform the annual pilgrimage of Hajj starting Friday, September 9. Nearly 1.5 million Muslims have descended on Mecca to take part in the centuries-old tradition, which is one of the five pillars of Islam.
Hajj is to be undertaken by every Muslim, male or female, atleast once in a lifetime. Hajj comprises the most important tasks of circling the Kaaba, travelling between the mountains of Safa and Marwah on foot, praying on Mount Arafat and pelting stones at pillars that represent the devil.
Hajj will complete with the celebration of Eid al-Adha, also known as Bakrid in some countries, where Muslims sacrifice an animal. This year, Eid al-Adha will be celebrated on September 12 in Saudi Arabia and in most countries, while other regions such as India, Pakistan and Bangladesh will observe the festival of sacrifice on September 13.
The Saudi-owned news site Al Arabiya will be bringing live coverage of hajj this year, as it has assigned a 35-member crew. The news site is also using high-tech equipment such as remotely-operated drones with camera to bring an aerial view of millions of hajj pilgrims throughout the religious journey. The channel will also bring live coverage from Mount Arafat throughout the day until sunset during the hajj.
Other than that, viewers from different parts of the world can directly tune in to Hajj 2016 live channels from YouTube. We have embedded the Makkah Live HD channel (courtesy Haramain Support) below: