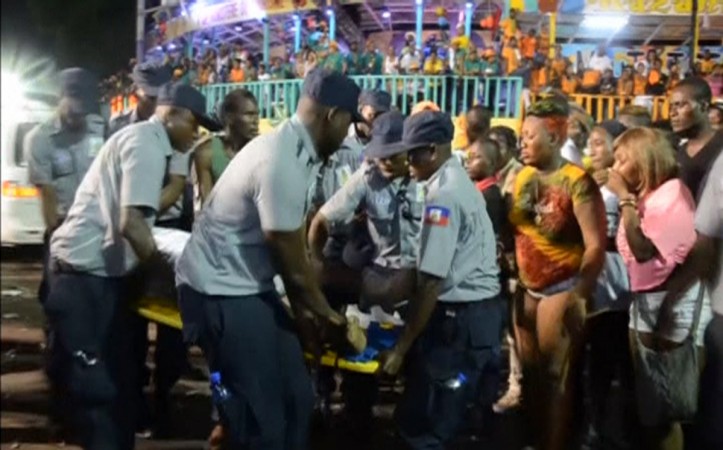 After 16 people were killed and 78 injured in a float accident during the Haiti Carnival 2015, the government decided to cancel the celebrations on the last day of the carnival.
During the carnival celebration of Tuesday at Port-au-prince, a singer on a float hit an overhead power line and set off a stampede, reports Reuters. The high-voltage power-line had hit a famous singer popular as Fantom, as the float he was on passed by the presidential stand.
The area was packed with spectators and as they tried to run to safety, many died after getting trampled.
Fantom, part of the hip-hop band Barikad Crew, was admitted to a hospital with serious injuries, but is now stable.
Haitian Carnival, the raucous celebrations preceding the start of Lent, has been cut short, as the government decided to mark three days of national mourning for the 16 people that were killed in the tragic accident. Prime Minister Evans Paul, who announced the cancellation of the carnival in a news conference said, "We are telling the people of Haiti that we must be in solidarity... We are all Haiti".
The prime minister also said that the government and Carnival organisers would hold a silent parade to commemorate the dead, with marchers dressed in white as a sign of mourning.
President Michel Martelly expressed his "sincerest sympathies" to the victims in a tweet, while first lady Sophia Martelly visited hospitals that were treating the injured.
Au Champ de Mars pour rendre hommage aux victime de l'accident survenu durant le second jour gras du Carnaval. pic.twitter.com/fBrYYZQvkK

— Michel J. Martelly (@MichelJMartelly) February 17, 2015