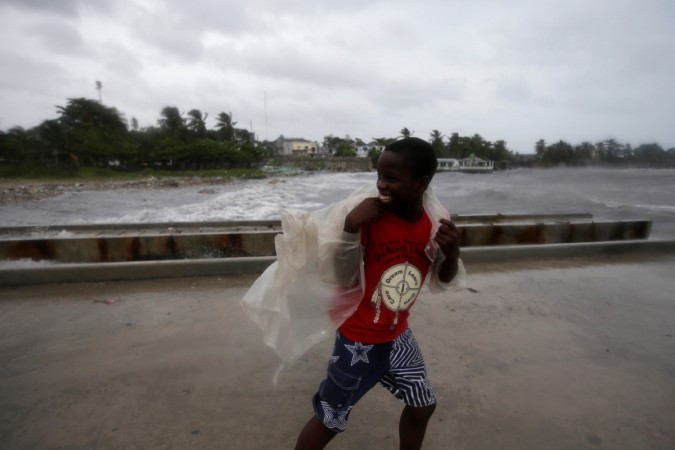 Haitians braced for one of the strongest Atlantic hurricanes, called Matthew on Tuesday. The Category 4 hurricane sent people living on the coast fleeing inwards towards the mainland.
The country regularly suffers through storms, which prove to be fatal for many. Some states in the US, like Florida and North Carolina, have declared a state of emergency as the storm crept up on the island country.
At least three people have died in the storm that has winds running at 145-mph.
"We've already seen deaths. People who were out at sea. There are people who are missing. They are people who didn't respect the alerts. They've lost their lives," Interim Haitian President Jocelerme Privert said.
Hurricane Mathew has the potential to bring 102 cm rain, 230km/hr winds as well as mudslides and flash floods.
The eye of the storm could make landfall by 1100 GMT.
"Part of the problem in Haiti is it's quite mountainous and Matthew is a slow-moving hurricane so it could deliver large amounts of rain," John Cangialosi of the US National Hurricane Center told the BBC. "Best advice for anyone in Haiti is hopefully get somewhere, the safest place you can be, to ride this out."
Many of the residents in Haiti, which is one of the poorest countries in the world, live in shanties after the 2010 earthquake. Authorities have been told to evacuate more than 1,50,000 people and people have been told to stock up on food and water.
After a hurricane, obtaining clean drinking water becomes a major issue and the cause of disease.
The hurricane could also do massive damage to the US.