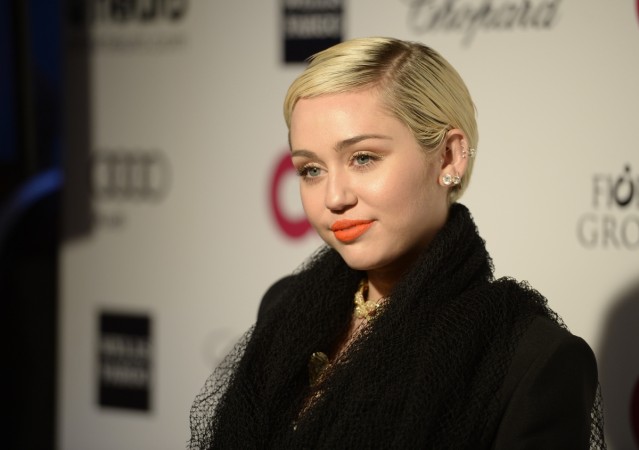 Miley Cyrus used to bully Hailey Baldwin when she was a child. During an episode of Carpool Karaoke, the former Disney star admitted she was not good to Justin Bieber's wife during the old days.
During the session, Cyrus was joined by Hailey and Kendall Jenner for a ride, and the trio talked how they knew each other during childhood.
'The Party in the USA' singer was friends with Hailey's older sister Alaia Baldwin, and the 22-year-old model did not have a good time when they got together.
"I would be evil to her," Cyrus admitted. "She would try to play with us, like me and Alaia...we would lock her out of the room...and be evil."
Hailey added: "My older sister and her used to gang up on me."
The Wrecking Ball hitmaker justified her action saying, "I had to. It made you who you are. It made you stronger. Now you can always take the trolls and s**t because I was such a troll."
Hailey seemed to agree with her and stated, "Miley was the biggest troll to me...she prepared me for this industry."
As for Hailey's personal life, she is enjoying her married life with Justin. Recently, the 24-year-old Baby singer and the Drop The Mic host were spotted doing a photo shoot together at Hollywood.
According to a report in People, the newlyweds are gearing up to be on the cover of Vogue. A source said: "It was the first photoshoot of them together as a married couple. It will be the cover of Vogue. They wanted to do the cover as a celebration of their love."
"They want to share with everyone how happy they are, how they make their marriage work and their plans for the future," the insider added.
"The shoot was all day. Both Justin and Hailey were super into taking the pictures. They did multiple outfit changes. Hailey looked so gorgeous, and Justin looked very happy. It was a fun and playful shoot. She was doing cartwheels, and they were both laughing a lot," another source said.