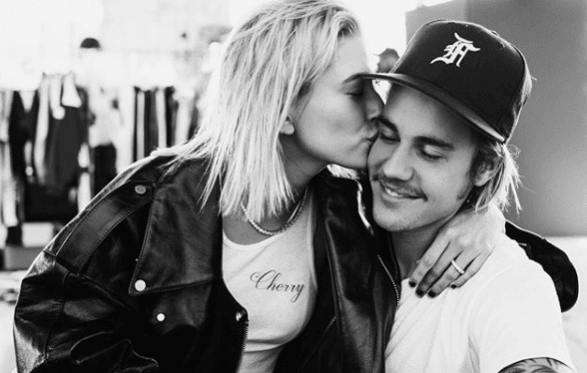 Hailey Baldwin has been receiving a lot of backlash for her relationship with Justin Bieber. However, the fashion model claims that she is now beyond excited to marry the singer.
In a recent interview with Stellar Magazine, Hailey opened up about her engagement with Justin. Hailey said she is "beyond excited" to marry the singer and has also been handling the hate comments pretty well.
The couple has been getting a lot of negative comments about their relationship but Hailey has found a way to deal with criticism. "I don't think it's affected me really. I have learned to just try my best to ignore the negativity at this time so that I can enjoy this season of my life," she told Stellar magazine. Hailey is trying her best to avoid any "scrutiny" regarding her relationship.
The duo briefly dated from December 2015 to January 2016. They reconciled their romance in May 2018 after Justin split with his ex-girlfriend, Selena Gomez.
In July, Justin confirmed his engagement to Hailey in a lengthy Instagram post saying, "My heart is COMPLETELY and FULLY YOURS and I will ALWAYS put you first! You are the love of my life Hailey Baldwin and I wouldn't want to spend it with anybody else. You make me so much better and we complement each other so well!! Can't wait for the best season of life yet!"
Hailey wrote, "No words could ever express my gratitude." The couple is yet to set a wedding date as they don't want to "put pressure on themselves and rush it" an insider told TMZ.
The couple decided to have a small ceremony with only close friends and family. The pop singer proposed Hailey with a ring worth $500,000, according to TMZ.