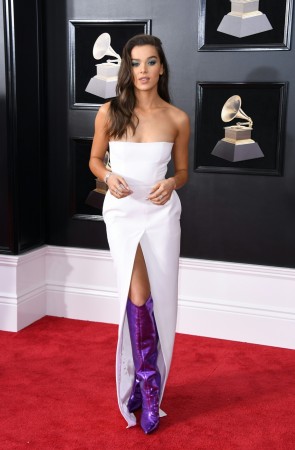 Hailee Steinfeld and Niall Horan have reportedly broken up. The "Pitch Perfect" actress and the "Slow Hands" singer have called it quits after less than a year of dating.
A source close to E! News said, "Hailee and Niall were going strong over the summer but split a few months ago and have been trying to keep it low-key."
"Hailee realized she had a lot on her plate and her work schedule was insanely busy."The source added, "She was gearing up for a huge press tour for her new movie." That reality was enough to make Hailee realize, according to the insider, that they "would be apart for mass amounts of time."
The source also claimed that the couple didn't give up without giving their romance a chance. "They really tried to make it work. It definitely was 'young love,'" the source added. It was being reported that the pair previously fuelled speculation that they were no longer together after Niall Horan was spotted on celebrity dating app Raya, which has been described as 'Tinder for famous people.'
It was reported by People that Hailee and Niall got together in February only to shut it down just before the holidays.
A video featuring Hailee Steinfeld with her ex-boyfriend Cameron Smoller had fanned the flames of speculation leading fans to think that the famous pair had split up. Hailee is currently busy with promoting her latest movie with John Cena, the Transformers spin-off Bumblebee which is in theatres now.
"Bumblebee" puts the titular transformer centre stage and Hailee as his human companion, the movie also features John Cena and a whole bunch of Decepticons and Autobots including Optimus Prime.