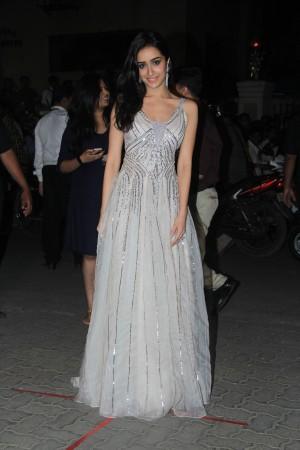 It looks like young starlet Shraddha Kapoor has no looking back. After starring in major blockbuster films including "Aashiqui 2", "Ek Villain" and "Haider", the Kapoor lady has bagged yet another big project.
The actress has been roped in to play the lead role in the sequel to Farhan Akhtar and Arjun Rampal starrer "Rock On!".
She confirmed the news recently. "I am extremely excited to be a part of "Rock On 2". I am a big fan of the first part and love the character I am playing in the sequel. It is a role that involves singing and live performances and that very few roles give you the chance to do," the "Haider' actress told The Times of India.
"Rock On!" (2008) directed by Abhishek Kapoor turned out to be a huge success at the box office and although the makers had decided for its sequel then, things got delayed due to reasons best known to them.
"Rock On! 2" will have the original cast Akhtar, Rampal and Purab Kohli, apart from Kapoor. The actress, who has lent her voice in her films, is expected to sing in the musical film as well.
Earlier, the buzz was that Alia Bhatt had been approached to play the lead role in the film.
A report in Bollywood Life said the "Highway" actress, who had initially given her oral consent to the filmmakers, opted out of the project as she found that the script didn't have a meaty role for her to play. "Yes, Alia did give a verbal consent, but after reading the script, she realised that she didn't have a meaty role in the film, which is why she decided to opt out of the project," a source told Bollywood Life.
Recently, there were reports of Kapoor being upset with Bhatt, when the latter replaced her at the eleventh hour for an upcoming film. The "ABCD 2" actress was in shock when the cast of upcoming film "Udta Punjab", to be directed by Abhishek Chaubey, had Bhatt's name instead of hers.
However, with the news of the "Aashiqui2" actress replacing Alia Bhatt in "Rock On! 2", her fans can now rejoice.