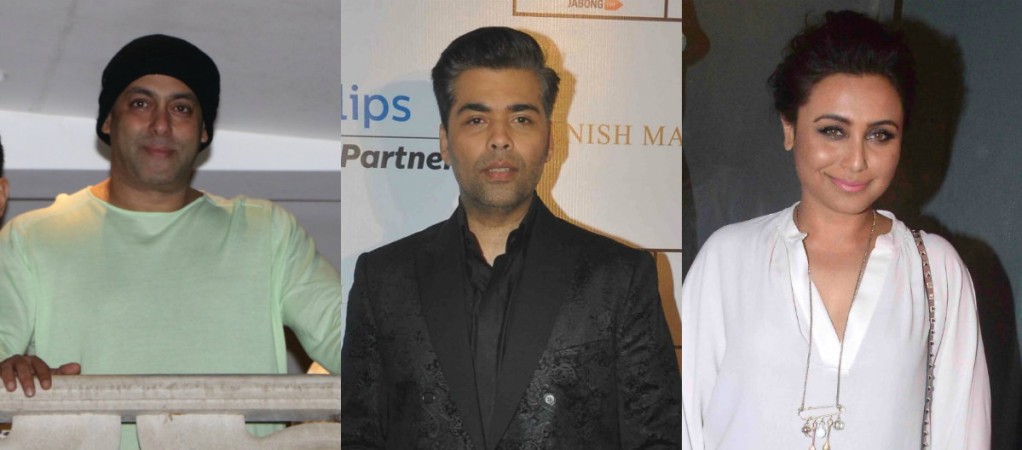 Filmmaker Karan Johar made his directorial debut in 1998 with blockbuster film "Kuch Kuch Hota Hai," starring Shah Rukh Khan, Kajol, Rani Mukerji and Salman Khan. In a recent event, KJo revealed that he had to beg Rani and Salman to be a part of his first movie.
"I had lot of trouble while casting for Rani Mukerji's part in 'Kuch Kuch Hota Hai.' I had approached eight heroines and no one agreed (for the role). I had given a romantic narration but no one responded. I became like a beggar," the Press Trust of India quoted Karan as saying.
Karan had thought of Twinkle Khanna, who is the director's bestie, while writing Tina's character. Therefore, the character's name was Twinkle's pet name. Karan also jokingly said that he had thought of wearing a short skirt and doing Rani's part if nobody agreed to do it.
"Even for Salman Khan's part (in the movie), I had to roam here and there. Finally it all happened. I had to literally beg Salman and Rani to be on board," he added. It was Aditya Chopra and Shah Rukh who suggested Rani's name for the character. Apparently, other Bollywood actresses had turned down the offer because the character died in the beginning.
"I went to Rani who was then going to do 'Ghulam.' It was suggested to me by Shah Rukh Khan and Aditya Chopra. They both recommended Rani's name after looking at a particular expression of her in 'Raja Ki Aayegi Baraat.' We wanted a known face for Rani's part as she dies in the beginning (in the movie), but that did not work out," he further said.
The movie, "Kuch Kuch Hota Hai," turned out to be a blockbuster hit and became a cult film. It made SRK and Kajol's on-screen jodi even more popular than it already was. And, the audience also remembered Rani's supporting role and the "Sultan" actor's extended guest appearance in the film.