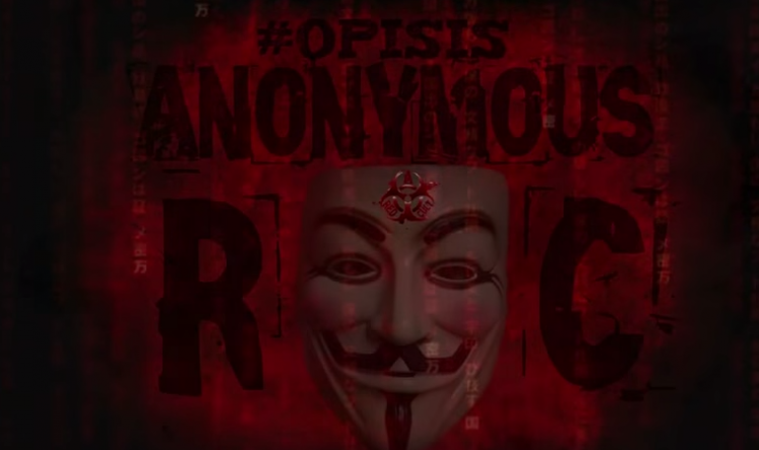 Since the attack on the Paris office of satirical magazine Charlie Hebdo, hacktivist group Anonymous has sworn to 'destroy' ISIS' presence online. In his recent video, the group has claimed that it has been able to take out over 1,000 Twitter and Facebook recruitment accounts run by the Islamic State militants.
The group in its YouTube message after 'destroying' ISIS Facebook and Twitter accounts warned its followers: "ISIS, we will hunt you, take down your sites, accounts, emails and expose you."
"We are Muslims, Christians, Jews, we are hackers, crackers, Hacktivist, phishers, agents, spies, or just the guy from next door," says the voice in the video.
"We come from all races, countries, religions and ethnicity - united as one, divided by zero. Remember the terrorists that are calling themselves Islamic State are not Muslims."
ISIS uses social media and the internet as a channel for disseminating propaganda and circulating brutal videos of hostages being killed.
The video includes a Pastebin link that gives out a detailed information on ISIS Twitter accounts apparently taken out by the group, with some suspended and others still active.
In addition, Anonymous also released a list of Facebook accounts "suspected to have been keeping contact with the terrorists (ISIS) in Syria & Iraq," and it "won't hurt to keep an eye on them."
A ZDNet report noted that one such account allegedly belongs to a woman acting as an ISIS recruiter who "brainwashes young people" to fight in Syria.
The video concludes: "ISIS, we are Anonymous, we are legion. We do not forgive, we do not forget. Expect us."