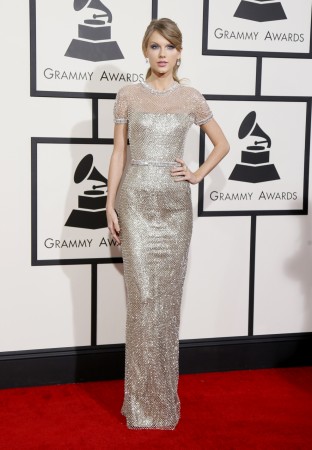 Taylor Swift's Twitter and Instagram accounts got hacked on Tuesday and the offenders allegedly threatened to leak her nude photos as well. On 27 January, two tweets were sent out to the singers' 51 million followers, asking them to follow users @lizzard and @veriuser.
Both the hackers stated that they have connections with the hacking group, the Lizard Squad, reported Page Six. One of the hackers also took to a Bitcon account and posted a message that read: "Will post taylor swift's nudes when this btc wallet hits 3btc." The social media accounts of both the users have been suspended.
Soon after hackers threatened to leak Swift's nude pictures, the singer took to her new Twitter account and said that the hackers can Photoshop her photos as they don't have her private pictures.
PS any hackers saying they have 'nudes'? Psssh you'd love that wouldn't you! Have fun photoshopping cause you got NOTHING.

— Taylor Swift (@taylorswift13) January 27, 2015
After her Twitter account got hacked, she also took to Tumblr to inform her fans about it.
"My Twitter got hacked but don't worry, Twitter is deleting the hacker tweets and locking my account until they can figure out how this happened and get me new passwords. Never a dull moment," she wrote.
Interestingly, this is not the first time that a celebrity's Twitter account has been hacked. Musical bands like "Flaming Lips", "No Doubt" and "Rise Against" have also been victims of social media account hack. After such incidences, Twitter has tried to strengthen its security by implementing two-step authentication process.
Swift has also voiced her privacy concerns on many occasions. She reportedly does not like to be followed by paparazzi. Her personal life came into limelight after her messy break-up with the "One Direction" singer Harry Styles. At that time she had said in an interview that she likes to live a quite life.
"I'm not a party girl. I love performing on stage, that's where I can really come alive and get a bit wild, but in private I want to live more quietly," she said according to Sugar Scape.