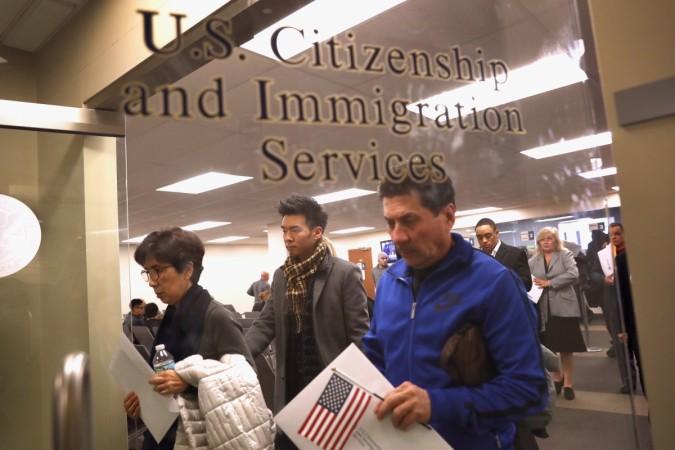 Since United States President Donald Trump assumed office in January 2017, several changes have been made to the nation's immigration policies. Of these, the very popular H-1B visa has constantly made news for the reforms.
And on Friday, November 30, the US Department of Homeland Security (DHS) released a 139-page document, detailing the changes it plans to bring about in terms of the H-1B visa in the future. As per the reforms, the H-1B visas will now be awarded on a more stringent merit basis, and will in turn benefit highly-skilled workers.
Not just that, the move will work in favour of applicants who have a master's degree from a US university.
As of now, the US awards 65,000 H-1B visas each fiscal and an additional 20,000 to applicants with a US master's degree. However, the USCIS will reverse the order and count all the applications to reach the 65,000 cap first. Only once these slots are filled, the USCIS will select petitions for the 20,000 advanced degree slot.
"Currently, in years when the H-1B cap and the advanced degree exemption are both reached within the first five days that H-1B cap petitions may be filed, the advanced degree exemption is selected prior to the H-1B cap," the DHS said.
"The proposed rule would reverse the selection order and count all registrations or petitions towards the number projected as needed to reach the H-1B cap first."
This will result in a 16 percent increase in the number of visas awarded to applicants with a master's degree or higher from a US institution.
The DHS also said that public opinion on the reform can be submitted December 3 onwards and must be received by January 2.
In addition, the the H-1B visa filing process will also see an overhaul and companies will be required to electronically register their petitions in advance, reported the Press Trust of India. This would reduce the expenses of the applicants and also lead to a more efficient process.
The electronic process will also relieve the administrative department of excessive paperwork as they will not have to receive and handle documents manually, hence reducing the processing and wait time.