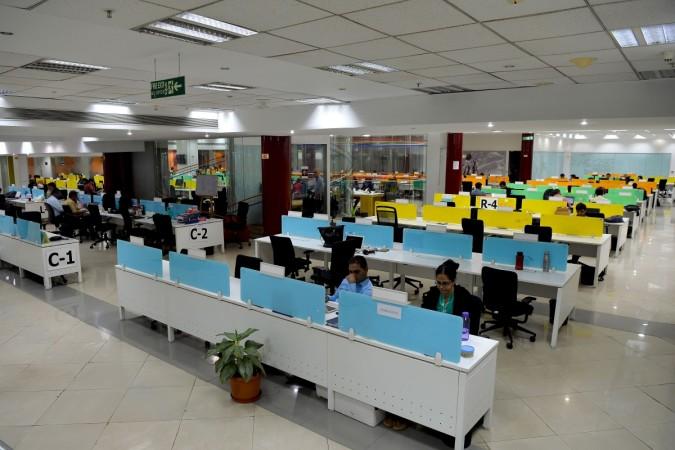 Are you an IT professional who wishes to live the American dream? The US will be accepting applications for H-1B visa—popular among Indians—from April 2, 2018.
The federal agency dealing with migratory services and visa, the US Citizenship and Immigration Services (USCIS) notified that it temporarily suspended the premium processing of all work visas subject to the fiscal cap.
Companies like TCS, Wipro, Infosys, and Cognizant are the major employers of H-1B visa professionals in the United States. The employers wishing to obtain an H-1B number under the numerical cap need to plan in advance.
Here are the basic points you need to know about H-1B visa application and process:
Dates: The H-1B petition filing is for the fiscal year 2019 beginning October 1, 2018, the US Citizenship and Immigration Services (USCIS) notified.
Annual numerical limitation: The annual numerical limitation mandated by the Congress on H-1B visas is 65,000, plus an additional 20,000 available for workers with a US master's degree. Additionally, H-1B workers who are petitioned for or employed at an institution of higher education or its affiliated or related nonprofit entities or a nonprofit research organization or a government research organization are not subject to this numerical cap.
Documents needed: When filing your H-1B petition with USCIS, you must include a signed, certified Department of Labor LCA (ETA 9035) and documents for evidence of the beneficiary's education credentials (with English translations when applicable). If the beneficiary will be applying for a nonimmigrant visa abroad, a copy of the H-1B petition and all supporting documents should be submitted. If the applicant receives a Request for Evidence (RFE) or Notice of Intent to Deny (NOID) from the federal agency then he or she should also submit a copy of the response, failure of this may delay processing for this petition or for the visa abroad.
Fees: All petitioners must pay a base filing fee for each petition filed. In addition to the base filing fee, the applicant may need to pay any of the American Competitiveness and Workforce Improvement Act of 1998 (ACWIA) fee, Fraud Prevention and Detection fee or Public Law 114-113 fee for a petition subject to the cap.
At present, the H-1B visa program allows companies to hire highly skilled professionals from overseas to work in the US in areas that need technical expertise. Indian nationals are a major beneficiary of the H-1B program.
As per USCIS data, between 2007 and 2017, the agency received the maximum number of 2.2 million H-1B petitions from high-skilled Indians and 301,000 H-1B petitions from China.
However, with Trump's "Buy American, Hire American" move, applying for H-1B visas has become a tough job for foreign workers and immigrants. Also, a new policy was proposed in the US Congress to protect American workers from discrimination and replacement by foreign labor.