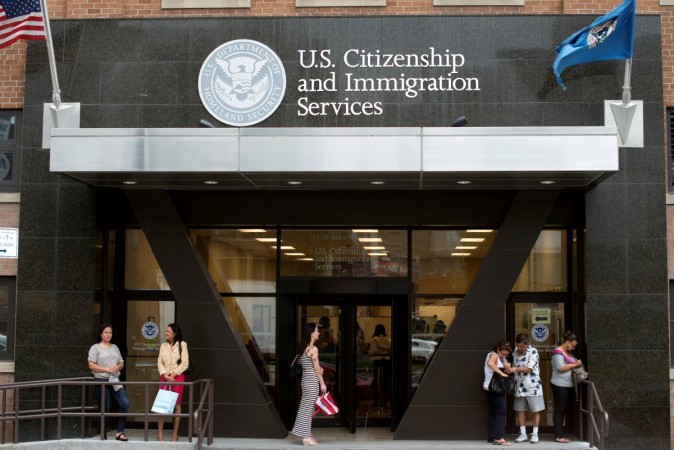 The Trump administration has been making changes to the H-1B visa regulations on a regular basis and is now planning to impose tougher restrictions on the selection process. The Department of Homeland Security is now planning to revive a rule proposed in 2011, under which companies aiming to hire foreign workers under the H-1B visa will need to pre-register for the same.
The visas have an annual cap of 85,000 and petitioners will be selected on a random basis, most probably through a lottery system, by the United States Citizenship and Immigration Services (USCIS). The new system is likely to come into effect in February 2018.
"The DHS also plans to propose a priority system for allocation of H-1B cap numbers which would give priority to the most highly-paid and highly skilled, consistent with President Trump's 'Buy American, Hire American' executive order," the Times of India quoted an update as saying.
The rules, once imposed, will make quite a difference to US companies hiring foreign workers, which also includes Indian firms such as TCS, Infosys and Wipro. The rule may also make things even more complicated for Indians, who take up about 70 percent of the available H-1B visas.
"This would be a real disaster for many companies as they either may not need to file cases already prepared (if there is a new "pre-registration" system) or they may not want to file many such cases, as many would be very unlikely to be selected under the new selection system," Scott J Fitzgerald, partner in Fragomen Worldwide told TOI about the change.
Just a few days ago, the Trump administration planned to introduce a measure, through which spouses of foreign workers would not be able to work in the United States. Earlier, H-4 visa holders were not given work permit in the US, but the regulation was changed under the Barrack Obama government and certain H-4 dependent spouses were allowed to work if one of these conditions were satisfied:
1) Have an approval I-140, which is the immigration petition for foreign citizens to get a Green Card or Permanent Residency in the US.
2) Have H-1B visa status extended beyond six years under AC21 Act, which allows H-1B holders seeking Green Card to work and stay in the US beyond six years, if their Green Card or Permanent Residency application is pending.
The Trump administration has on several occasions been slammed for restrictions on H-1B visa holders and the companies that hire them. He has often been called "anti-immigrant," but the White House has time and again defended him saying that the legislation passed by him are not anti-immigrant but aim to protect the rights of American workers.
"First of all, I don't think that the rhetoric is anti-immigrant. I think it's anti-illegal immigration," the Press Trust of India earlier quoted White House Principal Deputy Press Secretary Raj Shah as saying.