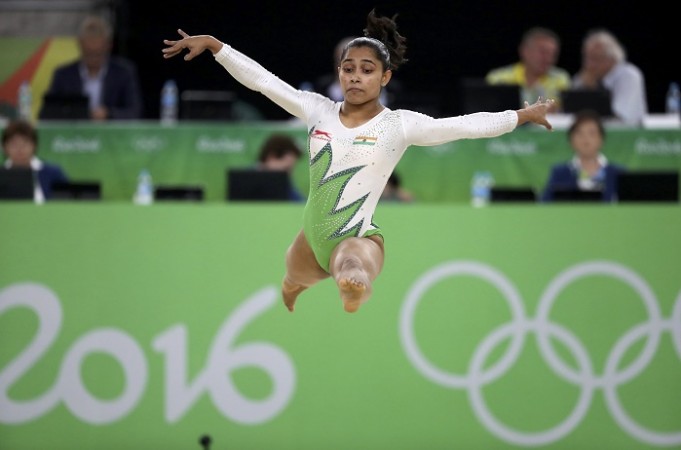 Dipa Karmakar was the only hope for India on day two of Rio Olympics 2016 after the athletes failed to make an impact in the other events. Karmakar brought smiles on the faces of Indian fans as she became the first Indian gymnast to qualify for the individual vault finals on Sunday. The Tripura girl finished eighth in the qualifying rounds.
Karmakar successfully completed her much-appreciated Produnova vaults to secure 14.850 points after two attempts.
Karmakar had finished sixth after the third of five sub-divisions. But a brilliant effort from Canadian Shallon Olsen's pushed Karmakar to eighth at the end. However, that was enough for Karmakar to make it to the medals round, which is scheduled to take place on August 14, at the Rio Olympics Arena.
Karmakar managed to secure 7.000 on difficulty and 8.1 on execution in her first attempt. In her second attempt, she scored 6.000 on difficulty.
Karmakar scored 11.666 on the uneven bars. She could not manage to put up a good score on difficulty and execution.
However, on the balance beam she managed to secure 12.866.
Later on the floor exercise the Tripura girl managed to score 12.033.
Three-time all-round champion Simone Biles was on top as she finished with an outstanding score of 16.050. The American champion scored 9.700 on execution in both her attempts on Sunday.