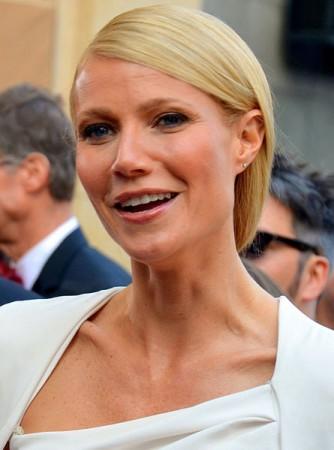 Gwyneth Paltrow once again became the butt of all jokes, when she claimed that water has feelings. The "Iron Man" actress wrote on her lifestyle website GOOP that negativity can change the structure of water.
Explaining her admiration of Japanese doctor Masuru Emoto's work, where he attempts to find if human emotions have a direct impact on the molecular structure of water, Paltrow wrote: "I am fascinated by the growing science behind the energy of consciousness and its effects on matter.
"I have long had Dr Emoto's coffee table book on how negativity changes the structure of water, how the molecules behave differently depending on the words or music being expressed around it."
Netizens have been making fun of Paltrow ever since the contents of her post went viral, and a number of people have even suggested that she get herself admitted for mental evaluation.
Check out some of the messages below.
Gwyneth Paltrow now claims you can remove the bad stuff from water by talking to it. Can't someone lock her up away from normal folk?

— Tim Roberts (@Tim_A_Roberts) June 6, 2014
Gwyneth Paltrow says that "negativity changes the structure of water." So be nice to your water! — Tom + Lorenzo® (@tomandlorenzo) June 4, 2014
i yelled at some water like gwyneth paltrow told me not to do and i drowned and now i'm a ghost

— Chelsey B. Coombs (@chelseybcoombs) June 3, 2014
Sadly, this is not the first time Paltrow has attracted ridicule with one of her comments. Last month, she said that living in the public eye is similar to being in war.
The 41-year-old made the statement during a speech at the first annual Code Conference in Rancho Palos Verdes, Calif.
"It's like the scabs from your high-school wounds being ripped off on a daily basis," the actress said of living life in the public eye, according to Radar Online. "Celebrities, we've always gotten stones thrown at us and, you know, for good reason: We're annoying. Some of us look okay, we look like we have money, our lives seem great. That may or may not be the case … Nevertheless, we 'get' it. Or, at the very least, we expect that it's part and parcel to what we do."
"Anyone in any field who has their head rise above a poppy in the field, they get their heads chopped off," she continued. "It's our human nature to feel that way, and to do it. … Everybody takes sh*t, it's just the way it is."
Off late, Paltrow has been proving it quite difficult for others to relate to her, and early this year she managed to distance quite a lot of fans when she claimed that Hollywood mothers have a more difficult life compared to regular working mothers.
Following the statement, a number of celebrities such as Busy Philipps and Angelina Jolie lashed out saying most Hollywood moms have a strong support system in place, and therefore they should stop complaining.