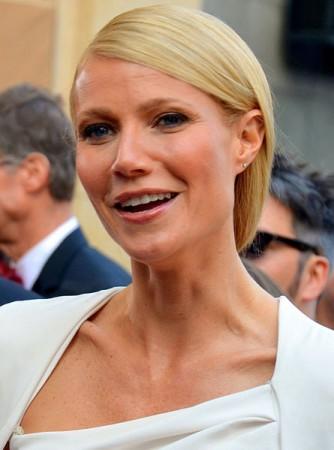 Chris Martin and Jennifer Lawrence are creating quite a stir with their reported romance. The two are said to be dating for a month now and Martin's ex Gwyneth Paltrow is apparently happy for the two.
"Gwyneth is very happy for Chris, that he has moved on and found someone else," a source told E! News. "Their split has been remarkably amiable and they both just want the best for one another."
Martin and Paltrow announced their decision of "consciously uncoupling" in March this year. They made their divorce official on Paltrow's life style website Goop.
Interestingly, Paltrow thinks that Lawrence is a great match for Martin.
"Chris is very drawn to her personality, and ambition and talent. There are actually some amazing similarities between Jennifer and Gwyneth and how they view life and career, and so Gwyneth knows that ultimately Jennifer has the power to make Chris happy in the long term," the source told the Website.
Paltrow and Martin will always be great friends and take care of their children together, according to reports.
"And that's all Gwyneth wants for Chris," the insider went on to say, adding, "They might not be a couple anymore, but they will always be co-parents and best friends."
Meanwhile, Paltrow is rumoured to be seeing "Glee" co-creator Brad Falchuk. They have been spotted spending time with each other on various occasions.
"They are taking it slow, but it is very stable and secure and she is happy," the source revealed about Gwyneth and Brad. "They are not together all the time, they are both busy and at times are on opposite coasts but they are truly compatible. They are much more serious that people realize."
Paltrow and Martin got married in 2003. The Oscar –winning actress met Martin in the backstage during the performance of Coldplay after breaking up with actor Ben Affleck. The two got close amidst the loss of Paltrow's father Bruce Paltrow.
However, Paltrow and Martin had a very different upbringing, as per reports. The former has a theatrical background with Steven Speilberg as her Godfather, while the latter comes from a humble background, from a family of an accountant and a teacher.
It is being thought that the two have had varied perspective in life, which eventually became the cause of their separation.