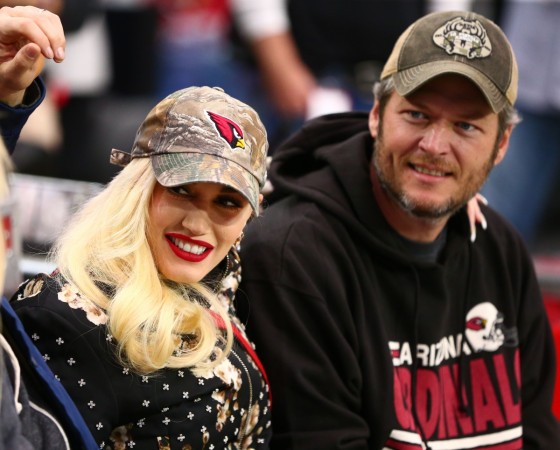 Back in 2015, American pop singer Gwen Stefani and country star Blake Shelton, who are both part of the judges panel at The Voice, were rumoured to be collaborating on a song. Now the rumours have been confirmed by Stefani herself. The singer recently revealed the song title "Go Ahead And Break My Heart" on her Twitter account.
The song will be a part of Shelton's tenth studio album, "If I'm Honest," set to release on May 20, 2016. Along with the song title, Stefani also revealed the album's cover and tracklist, which shows that Shelton will also collaborate with The Oak Ridge Boys for a song called "Doing It To Country Songs." Shelton had previously released "Came Here To Forget," the lead single from the album in March. The song combines a traditional country sound with modern day pop music.
"Go Ahead And Break My Heart" is reportedly about a broken relationship. But fans will have to wait for the album release to confirm this fact.
Stefani, who released her third studio album "This Is What Truth Feels Like" last month, will be setting out on her album tour in May where she will be joined by rapper Eve.