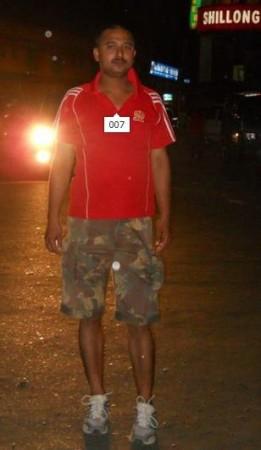 Amarjyoti Kalita, the main accused in the Guwahati molestation case, has holed-up in Bhubaneswar said Assam chief minister Tarun Gogoi on Monday. He said police officials are in touch with their Odisha counterparts to arrest him.
The chief minister told reporters that "tracking of Kalita's mobile has revealed his presence in Bhubaneswar and efforts are on to nab him."
The 48-hour deadline issued by Gogoi for arresting all the men involved in the case expired on Monday but the police have arrested only 7 of the 20 assaulters in connection with the case. However, the manhunt for the rest, who are still at large, is on.
Major developments in the Guwahati molestation case so far:
-Kalita's hideout has been traced.
-The police have announced Rs 1 lakh reward for any information leading to the arrest of the main accused, said media reports.
-Assam police have commissioned Special Investigation Team (SIT) to expedite the probe into the Guwahati molestation case.
-National Commission for Women has blamed the police for delaying the process in pursuing the case. The group is about to submit the report on the molestation incident, which also met the victim on Saturday in Guwahati.
-Team Anna member and RTI activist Akhil Gogoi has accused Gaurav Jyoti Neog, Newslive channel reporter, of instigating the mob against the minor girl. Neog filmed the shocking scenes of the girl being vandalised.
-Following the allegations, Neog submitted his letter of resignation claiming to come out clean on the charges levelled against him.
-The TV footage identified 13 of 20 men but only seven have been arrested so far.
-NCW made a major goof up by revealing the name of the victim during a press briefing.
-A Sub-Inspector was suspended for dereliction of duty.
-The state government has appointed a special task force. Meanwhile, the NCW has also initiated a three-member panel to investigate alongside the police.
The Assam police have come under severe criticism following the national outcry over the last week's incident, in which a 17-year-old girl was beaten up and humiliated on a busy road in Guwahati.
The incident, which was caught on a camera by a reporter of local news channel, went viral online and repeated telecast of the footage by main stream channels put the pressure on the police department, who seemed to be a passing duck in dealing with the perpetrators.
Several NGOs and women groups have been organising protest to delivery justice to the offenders, who ripped off a girl's modesty in full public view.
Meanwhile, the cameraman, who filmed the act of group molesting the girl, quit the job after he was accused of instigating the mob to assault the teenage girl.
Neog's video has now become a vital evidence in identifying and arresting the men involved in the crime.