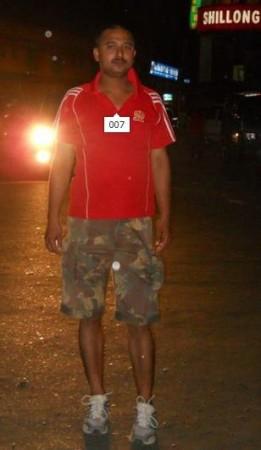 After abscounding for two weeks, Amar Jyoti Kalita, the main accused in the Guwahati molestation case, was arrested on Monday night from Varanasi in Uttar Pradesh.
Varanasi local police detained Kalita somewhere between Cantt and Lanka area on Monday. They have reportedly asked Guwahati police to send them all the details of Kalita, including his photos and the molestation video footage to cross check his identity.
With the arrest of Kalita, Guwahati police have so far detained 14 people in the Guwahati molestation case that took place on July 9 outside a famous nightclub.
"He was arrested somewhere between Cantt and Lanka area in Varanasi this evening. One of our teams will go to Varanasi with the case diary on Tuesday. The legal procedures may take a little time but we can bring him here within two days," The Times of India quoted Guwahati City SSP A P Tiwari as saying.
However, according to some reports, Kalita surrendered at the Banaras Hindu University Police Chowki on Monday.
"A man claiming to be Kalita surrendered before the police on Monday," IBN Live quoted DIG Varanasi Satish Ganesh as saying.
Earlier, police had announced Rs 1 lakh reward on Kalita, who calls himself 'bond' on Facebook. A team of Guwahati police has also been deployed at Varanasi to take the custody of Kalita aka Bond.
The incident took place when the girl of class 11 was returning home from a party when she had a quarrel with one of the men who passed an obscene comment on her.
The incident came to light after news channel News Live aired the video of the barbaric act. The video footage showed 20 men brutally beating, assaulting and stripping the girl, while the huge crowd standing there made no attempt to interfere and protect the girl. Based on the video footage, which served as a vital evidence, police identified the accused.
The clip, which later got published on YouTube, showed Kalita wearing a red T-shirt and trying to strip of the girl's shirt. After the video went viral and police started arresting the accused, Kalita left Guwahati.
He was then spotted in Bhubaneswar, Odisha. Assam chief minister Tarun Gogoi told reporters that police have tracked down Kalita's mobile which showed that he was in Bhubaneswar.
Ater escaping from Odisha, he was spotted in Mumbai. And three days ago he was spotted at Howrah railway station.
Kalita was a contractual employee of Amtron, Assam government's IT agency. He has also acted in an Assamese serial. According to his Facebook profile, he passed out from Dark knight rises Guwahati Refinery High School in the year 1995 and got graduated in 2012.
Kalita is said to be a friend of the News Live TV reporter, Gaurav Jyoti Neog, who shot the video on July 9. On Friday, Guwahati police arrested Noeg on charges of instigating the mob to molest and strip a teenage girl.