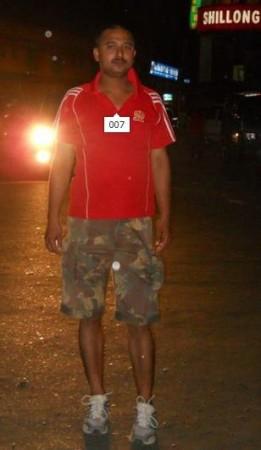 The Guwahati molestation case has literally become a bone of contention for the Tarun Gogoi government, with the case now beset with several complications following the revelation of the victim's name and photographs by the Department of Information and Public Relations.
The latest development in the case comes straight on the heels of a goof-up by the National Commission for Women's, which was first to divulge the victim's name in a press briefing. The Indian law restricts the disclosure of victims' names, which it said must always be protected.
The state government and the association for women have clearly violated the law by failing to protect the identity of the minor girl.
The major faux pas by the state government itself has earned further embarrassment for Gogoi, who earlier slammed the media for disclosing the victim's name. However, he was oblivious that a department under him would release three photographs of the Guwahati molestation case victim with her name included in the caption of the picture.
Following the goof-up, the state government requested media houses not carry the images or the name of the girl, who was publicly assaulted by a group of men on a street in Guwahati last week.
The police arrests five more
Reeling under pressure to nail the culprits, the Assam police made five more arrests in connection with the case. So far, 11 of the 13 identified culprits on the video have been apprehended.
The arrests came just hours after Gogoi's 48-hour deadline for police to arrest all the accused expired on Monday.
The main accused, Amarjyoti Kalita, continued to give police officials the slip. The Assam chief minister told the media that Kalita was hiding in Bhubaneswar and the state force along with their Odisha counterparts are making attempts to nab him at the earliest.
Kalita was amongst the 20 men, who groped and beat up the 17-year-old victim while she was on her way home from a city bar located in Christian Basti area of Guwahati. All the men involved in harassing the girl were caught on camera by a Newslive reporter, who is now accused for his unethical reporting on the attack.