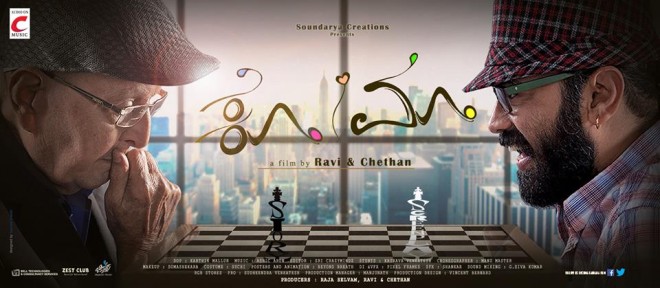 The trailer of forthcoming Kannada movie "COMA" was released a week ago, but now it has gone viral among the Sandalwood's cine-goers. The movie has legendary filmmaker Dorai Bhagavan and director Guruprasad in key roles.
"Hi Folks, The wait is over. Well we consider our Official trailer as a invitation for our movie. Please do watch it and share it. Button Share is a just a option for you but it is much more for us," the official Facebook page of "COMA" posted on its page.
The opening credit of the trailer says that the movie is dedicated to Dorai Bhagavan and the background tune of "Adisinodu Belisinodu" song from the filmmaker's classic "Kasturi Nivasa" sets the perfect mood to enjoy the video.
It is followed by Dorai Bhagavan and Guruprasad's conversion. The conflict of ideas between old-time filmmakers and new-age directors take center stage. The trailer of "COMA" reveals that it is a romantic movie and the viewers will get to see all the commercial elements in the clip.
The audience are impressed with the unconventional presentation and quirky dialogues although the remaining portions make viewers wonder whether it is just another romantic tale.
Apart from Dorai Bhagavan and Guruprasad, there are Karthik Kumar, Shruthi Nandeesh, Ajith, Andrew, Ranjana Mishra, Shille Manjunath and Mahesh in the cast. "COMA" is written and directed by Ravi and Chethan, who have also produced the film in association with Raja Selvam.
Meanwhile, the trailer has been attached to Puneeth Rajkumar's latest movie "Chakravyuha." The makers announced the news on their social networking page and wrote, "COMA trailer Rocking in US multiplex!!! Indeed a great milestone for us COMA trailer screening along with Appu's CHAKRAVYUHA Applecinemas.[sic]"