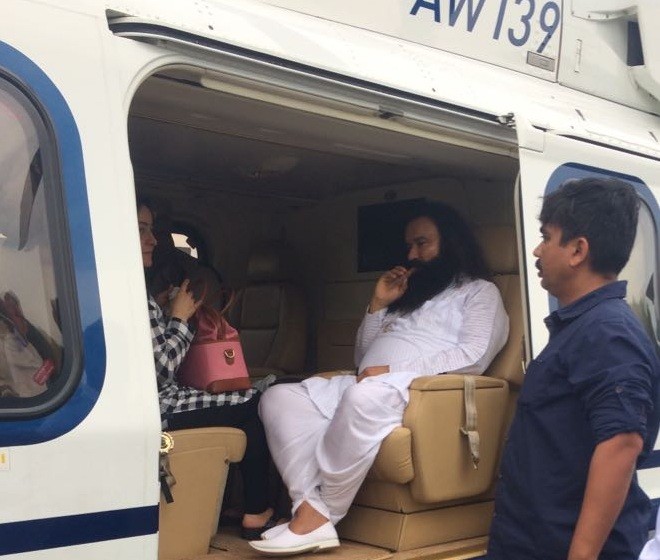 Several male followers of Dera Sacha Sauda chief Gurmeet Ram Rahim are homosexual, sources close to the organisation have said.
Gurdas Singh Toor, who has spent six years in the Dera headquarters at Sirsa, was quoted by India Today as saying that the male followers turned homosexuals due to the restrictions imposed on them by the Dera chief.
"Gurmeet Ram Rahim was jealous of other men and never allowed them to mingle with the female followers... He even compelled the male followers to call their wives as 'sisters'. Men were not allowed to stare at the female followers called sadhvis. And if caught, they were given punishment," Toor said.
"While some were publicly humiliated by blackening their faces and asking them to ride donkeys, some were even slapped publicly. Public humiliation was the biggest fear that compelled male followers to become gay," he added.
Those who were lucky and were not castrated turned to homosexuality.
Toor had himself seen a few male followers in a compromising position and complained to Singh about it. He told Singh that he spotted young men in the middle of the act in a prayer hall.
"Homosexuality was a reality in Dera. I complained to Gurmeet Ram Rahim personally when I witnessed that an unnatural sex act was being performed in a room which I had entered suddenly," Toor said.
Many male followers turned to homosexuality to satisfy their carnal desires. A few also committed the crime of sexually exploiting their juniors or new entrants to the Dera. Those who raised objection were insulted and forced to leave the Dera headquarters.
The wrongdoings of Singh's aides were covered up by the inmates who feared for their lives, India Today reported.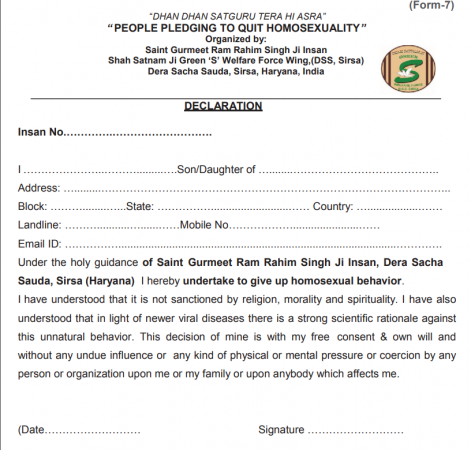 The sect had not only told its followers to take a pledge to refrain from homosexuality but also made them sign affidavits to enrol themselves in his "suicide squad". The organisation had a declaration form on their website saying that they "preach and practice humanitarianism".
A special CBI court had convicted and sentenced Singh to 20 years in jail for raping two followers in his ashram in Sirsa 15 years ago. He has also been fined a sum of Rs 30 lakh.