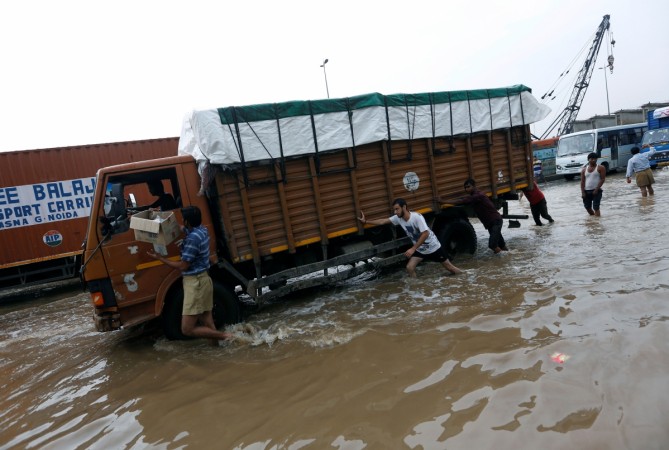 With more rain expected to hit the National Capital Region, weather predictions are alerting impending doom in Gurgaon, even as it begins to recover from one of India's worst traffic jams.
In the aftermath of the massive 20-hour gridlock that stretched for 15-20 kilometres on Friday, Gurugram Police Commissioner Navdeep Virk was transferred to Rohtak and replaced with Sandeep Khirawar. Schools were ordered to be shut down for two days and traffic only eased up after prohibitory orders that ban large gatherings were issued.
But traffic snarls occurred even on Saturday due to persistent waterlogging in areas like Haili Mandi, Vatika Chowk, Sohna Road, Subhash Chowk, Badshapur, Sheetla Mata Road, portions of Golf Course Road, Sushant Lok, Sectors 4, 12 and 47 and Jharsa Chowk.
Policemen were deployed all over the city after residents complained of inaction and civic apathy.
'Hopefully, traffic movement will be smooth once the water is completely drained out and repairs are done," Jitender Kumar, ACP, Gurgaon, was quoted as saying by the Times of India.
Twitter was also flooded with jokes about the ruling administration. Here are some of the tweets: