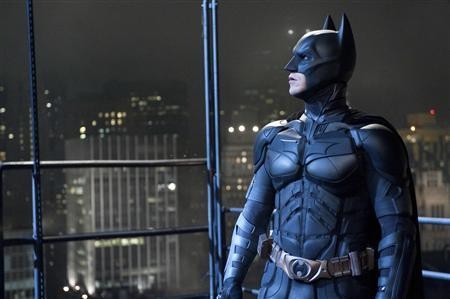 Gun violence in films deemed suitable for teenagers has doubled since 1950, a new study reveals.
Actions films, filled with violence is quickly becoming the most popular genre of movies among teenagers and young adults. In a new study conducted by Ohio State University and the Annenberg Public Policy Center at the University of Pennsylvania, researchers found that gun violence in PG-13 films has increased so much that last year it exceeded the amount of violence in R rated (for viewers above the age of 17) movies, reports BBC News.
According to one researcher of the study, the chief reason for this could be because violence sells these days. For the study, Dr Daniel Romer, co-author and his team looked at the top 30 grossing movies of each year from 1950 to 2012. Of the total 945 films from the last six decades, there were 7,695 violent scenes. Some 396 of the 420 films they studied since 1985 contained violence, including 783 instances of gun violence.
Researchers found that the rate of gun violence in PG-13 movies jumped from less than one shooting sequence per hour in films released in 1985 - the first full year of the PG-13 designation - to almost three per hour in 2012 movies.
"It's shocking how gun use has skyrocketed in movies that are often marketed directly at the teen audience," lead author and OSU psychologist Brad Bushman said in a statement Monday, according to BBC News. "You have to wonder why we are seeing this surge in gun violence in PG-13 movies, when it isn't appearing in G, PG and R-rated films."
Some of the recent PG-13 movies that "had a lot of gun violence", according to the study, included The Dark Knight (2008), Transformers: Dark of the Moon (2011), Captain America: The First Avenger (2011), The Avengers (2012), The Amazing Spiderman (2012) and Taken 2 (2012). The study's authors suggested that sex scenes were more likely to incur a stricter rating than scenes of violence.
However, not everyone felt that the growing gun violence in films targeting teenagers is all that disturbing.
"It's probably true that gun violence in movies is higher than it was ... but what does that mean? There's really not much in terms of, 'so what?'" Christopher Ferguson, Chair of the psychology department at Stetson University in DeLand, Florida said in a Fox News report. "My concern is that we're distracting ourselves from more serious issues" that do affect violence among young people, he said. Those include problems with the mental health system, poverty and education disparities."