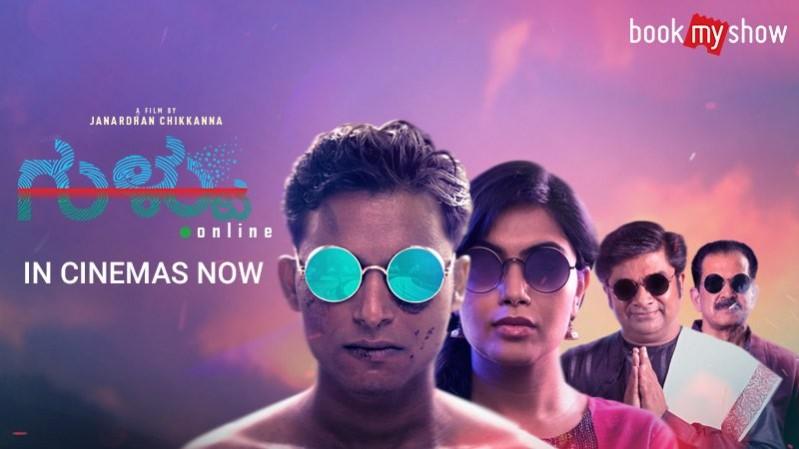 Ratings: 4
Things are changing for the better in Sandalwood as many young filmmakers are breaking the stereotypes and coming up with innovative and interesting stories. They get inspiration from odd subjects and have the ability to narrate the stories in an engrossing way. From Lucia to Ondu Motteya Kathe, movies with strong content and solid performances have won the hearts of filmgoers. Now, Gultoo has joined that list.
It is a new-age movie that deals with data theft and exposes the way our data is being mined for money. It tries to showcase how our every single moment is recorded and has a price on the internet. In short, the movie shows how technology can bring misery to our lives but doesn't take a stand whether tech is good or bad.
Alok, an orphan, is an engineering graduate who refuses to take up high-paying jobs like his peers, and wants to start his own company. His close buddy Arasiah Thimappa aka Aasthi joins him. For a few years, they struggle with a purpose. Will they stay on the right side of the law and will their hard work bear fruit forms the crux of the story.
Director Janardhan Chikanna held complete control over the moviemaking process. The hero's introduction gives us an idea about the things that unfold in the next hour, that lead to the biggest data theft in the world. The murder mystery just doubles the excitement.
Although it is a new-age movie about cybercrime and hacking, the director made sure that the movie is not just for geeks, but everyone will be able to understand.
The good narration is backed by the solid performance of Naveen Shankar, His simple, yet subtle expressions make him an actor to watch out for. Sonu Gowda impresses the viewers in her two avatars and undoubtedly this film turns out to be the best flick of her career, till date. Ram Dhanush as hero's friend will tickle your funny bone for sure with his double entendre one-liners.
On the technical side, Amit Anand's background music complements the story. Coming to the drawbacks, the songs in the first half don't really sink with the pace of the movie.
At a time when the central government is trying hard to make Aadhaar card mandatory for all the welfare schemes and services, this movie raises a very valid concern about dangers of data theft.
In short, Gultoo is an eye-opening entertainer and movie lovers shouldn't give it a miss.