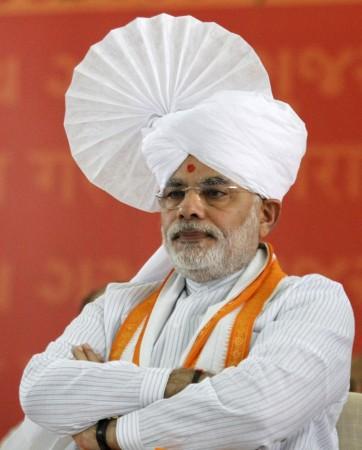 The Supreme Court commissioned Special Investigating Team (SIT) has given clean chit to Gujarat Chief Minister Narendra Modi and other 58 accused in Gulbarg Housing Society massacre.
Zakiya Jafri, wife of slain Congress MP Ehsaan, accused Modi of not acting against the perpetrators who actively involved in creating carnage.
The SIT filed its probe report on the Gulbarg Housing Society massacre in court on Tuesday in which the SC-appointed panel have claimed to have found no evidence proving the allegations of Jafri against Modi and others.
However, the court will finally decide on the SIT report irrespective of its findings. The SIT report is a closure report on the riots.
Metropolitan Magistrate MS Bhatt Tuesday said that Zakiya should be provided with a copy of the report within 30 days. She will receive the report by May 10.
"I feel very relieved now," Zakiya told a national news channel. "The report will take us further to get the final justice," she said.
However, on hearing that the SIT has given clean chit to Modi and other, Zakiya Jafri said: "I was happy first, but now sad hearing about the SIT report content (that it cleared Modi and other). But I am hopeful that one day there would be justice."
"I will not back out of this case," she added.
Zakiya Jafris's son Tanveer Jafri earlier said that the report will help them in deciding on the future course of action.
"With the report we will be able to decide on the future course of actions," Tanveer said. "It is a huge victory for us," he added.
Earlier, a local court had rejected Zakiya's plea to make the SIT report in the riot public.
On Feb 28, 2002 an unruly mob barged into Gulbarg Housing Society that was mostly occupied by Muslim community. During these attacks many houses were burnt down to ashes killing scores of residents.
2002 communal clashes and massacre in Gujarat occurred after 58 pilgrims travelling in the S6 compartment of the Sabarmati Express train at Godhra railway station that was returning from Ayodhya, were burnt to death. This was touted as a pre-conceived conspiracy and led to stirring up of violence between Hindus and Muslims in Gujarat.
After the news of the Godhra train carnage broke out, thousands of people were killed and several places of worship and public properties were damaged by unruly mobs. The nature of this violence still remains politically controversial.
Zakiya wants to know whether the SIT report had complied to the Supreme Court order.
Refusing to take a position on the merits of the case, the Supreme Court had last year instead directed the SIT to submit a final report to a trial court that it said should study the evidence and charges against Modi.
Congress MP Ehsaan Jafri was set on fire during the riots.
The infamous Gujarat riots of 2002 left hundreds of Muslims dead, injured and tortured and came as a blot in the Bharatiya Janata Party (BJP) rule in the state.
(With inputs from IBNS)