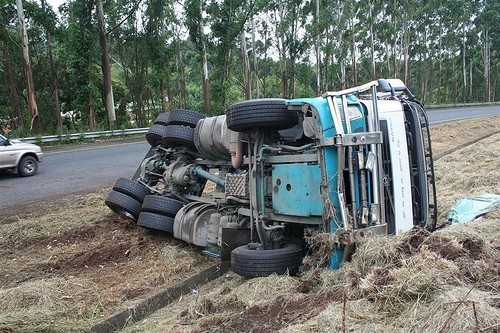 At least eight people, including three women, were killed when an Omni van collided with a truck on Tarapur-Vataman Highway near Anand city in Gujarat, on Sunday.
Seven people, labourers at a farm in Tarapur, died on-the-spot, while one succumbed to his injuries during his surgery at a local hospital in Vadodara, police told PTI. More than 14 others were injured in the accident when their vehicle hit the truck.
The injured were rushed to a private hospital in the district after the road mishap and few were referred to a hospital in Baroda
All the victims who died in the accident have been identified except one. They were identified as Kadri Koli (35), Lalita Koli (17), driver Rohit Ratilal Solanki, Dimalya Koli (50), Narsinh Koli (48), Chatra Koli (15) and Bhapi Koli (37).
The collision took place late night on Tarapur-Vataman road, 37 km from Anand. The road lies on the Baroda-Rajkot Highway.
The pick-up van was carrying 21 labourers from Alirajpur district of Madhya Pradesh and as it tried to overtake a heavy vehicle, a truck came from the opposite direction and collided with it, officials said.
"Prima facie, the negligence of driver is the cause of the mishap," Anand superintendent of police R V Asari told the news agency.
He warned that the death toll may rise due to the seriousness of the victims' injuries.