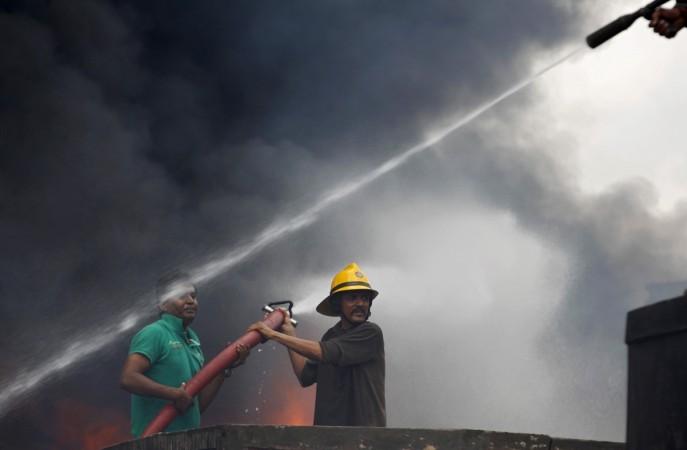 More than a thousand residents of Prahladnagar locality in Kheda district of Gujarat were evacuated and 22 people were rushed to hospital with complaints of difficulty in breathing after chlorine gas escaped from a tanker.
Three tankers, each containing 900 kilolitre of chlorine, were stored at the water supply department's storehouse at Prahladnagar. After one of them began leaking, six fire brigade vehicles were called in from Nadiad, Anand and Ahmedabad to bring the situation under control.
"We ordered evacuation of around 1,200 people living in nearby residential societies as precautionary measure till the situation is brought under control," Kuldeep Arya, the Collector of Kheda, said.
"As many as 22 persons complained of breathing problem and were admitted to the government hospital. Some of them have already been discharged," Arya said, adding that the leaking portion of the tanker was eventually sealed, and chlorine that escaped in the air has subsided and settled.
Symptoms of chlorine poisoning include skin, throat and nose irritation, chemical burns, eye irritation, nausea, vomiting, headache, wheezing attacks, chronic cough with phlegm, and asthma. Chlorine, normally used as a disinfectant, can be lethal if a concentrated amount of gas is inhaled over time.