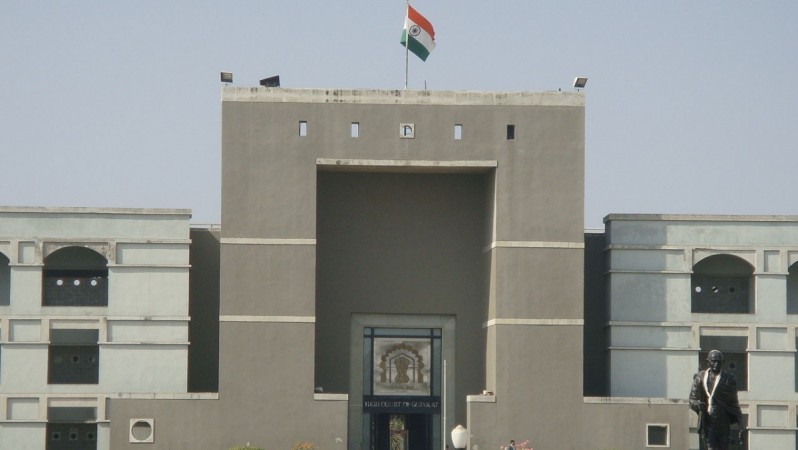 The Gujarat High Court on Thursday quashed the state government's April 2016 notification granting 10 percent quota for economically backward classes (EBCs) in educational institutions. The Anandiben Patel government had approved the reservation to placate the Patidar community.
The ordinance, a temporary law, was held unconstitutional and illegal by a division bench of chief justice R Subhash Reddy and justice VM Pancholi. The Gujarat government has asked for two weeks to appeal against the high court decree in the Supreme Court of India. The Gujarat High Court has granted permission to the state government to do so and stayed it's order for two weeks, the Indian Express reported.
The high court gave its judgment after several petitions were filed against the Ordinance that was issued in April 2016 as it was over and above 50 percent reservation already effective in the state. The state government argued that the Ordinance — Gujarat Unreserved Economically Weaker Sections (Reservation of Seats in Educational Institutions in the State and of Appointments and Posts in Services under the State) Ordinance, 2016 — falls under the ambit of constitution approved reservation for Economically Weaker Sections.
Petitions had reportedly been filed by students, parents and social activists, who argued that the 10 percent quota was against the recommendations of the Mandal Commission in 1990.
The quota would have affected the EBCs in upper castes. The reservation was for those whose families annual income was Rs.6 lakh or less. The quota would have been applicable from the 2017 academic year. It was promulgated to pacify the Patidar community, which had protested violently in 2015 demanding for reservations in academic institutions and government jobs in Gujarat.
The judgment comes days after Gujarat chief minister Anandiben Patel, who had made the Ordinance, resigned to make way for younger faces in the Gujarat Assembly elections in 2017.