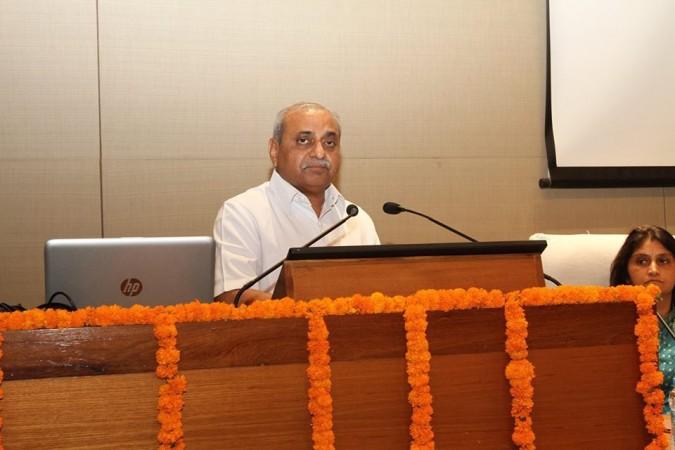 The name changing spree has become contagious across the Indian states. Moments after, Uttar Pradesh Chief Minister Yogi Adityanath announced that Faizabad district would be renamed as Ayodhya, Gujarat government on informed that it was willing to change the name of the city Ahmedabad to 'Karnavati' if there were no legal issues involved.
Gujarat Deputy Chief Minister Nitin Patel was speaking to the media personnel and said that the state government is muting the idea of changing the name of Ahmedabad if it manages to get legal clearance. He also added that the people of Ahmedabad want to rename it Karnavati.
Speaking to new agency ANI Nitin Patel said that "Since long, there has been a demand to change the name of Ahmedabad and rename it to Karnavati. If we get people's support for the legal process, we're ready to change its name. People of Ahmedabad like the name Karnavati. Whenever the time is appropriate, we'll change it."
The opposition party, Congress slammed the government over the announcement, state Congress spokesperson Manish Doshi said that the proposal to rename Ahmedabad was just another "poll gimmick" by the Bharatiya Janta Party.
He further added the BJP has failed the people of Gujarat on every front. He also accused the ruling party of cheating with the people's verdict. He said that "For the BJP, issues like construction of a Ram temple in Ayodhya and renaming Ahmedabad as Karnavati, are the means to get votes of Hindus. BJP leaders dump such issues after coming to power. They only cheated Hindus all these years."
The area around the city Ahmedabad has been inhabited since the 11th century, these areas were known as Ashaval during those times. Later, the Bhil King of Ashaval was defeated by Chalukya ruler Karna of Anhilwara and had established a city named Karnavati on the banks of the Sabarmati river. Later in the year 1411 AD, Sultan Ahmed Shah laid the foundations of the new city near Karnavati and named it Ahmedabad.