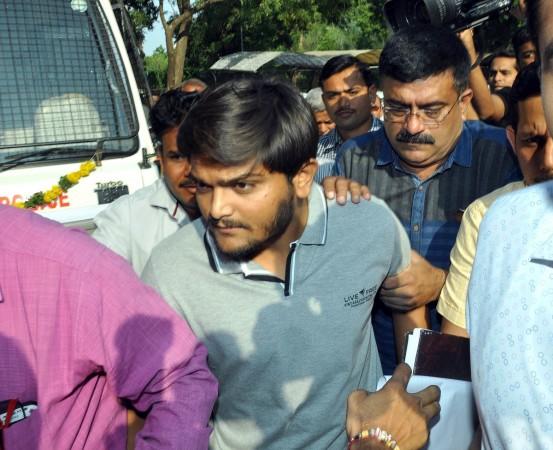 A non-bailable warrant was issued for the arrest of Hardik Patel, the Patidar Anamat Andolan Samiti (PAAS) head, on Wednesday (October 25) by a Gujarat court in connection with the attack on a BJP MLA in 2016.
The head of Sardar Patel Group, Lalaji Patel, has also been issued a warrant.
The court action has come as a blow for Hardik, who has led the Patel quota agitation stir so far, because it came on the same day the 2017 Gujarat Assembly election dates were announced.
The warrants were issued following the attack on BJP MLA Rishikesh Patel back in 2016.
The lawmaker's car was reportedly pelted with stones in 2016 as he was passing by a circle in Mehsana's Visnagar city. Visnagar is one of the main centres of the PAAS.
The political arena in Gujarat is quite heated up after rumours of Hardik Patel meeting Congress Vice President, Rahul Gandhi started making rounds.