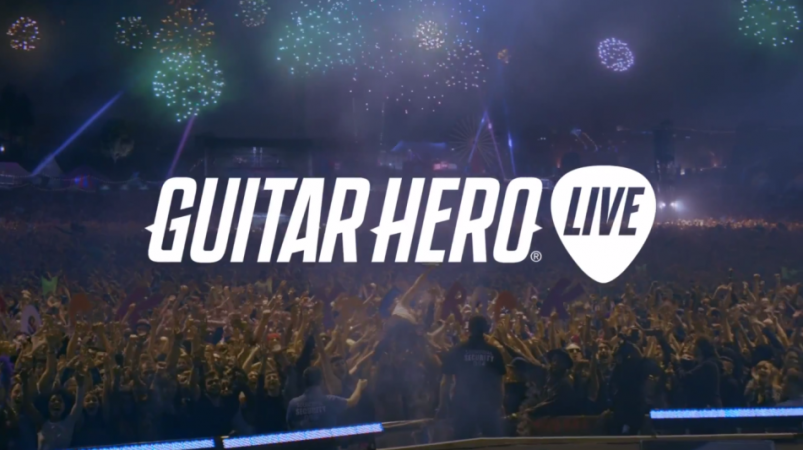 Guitar Hero Live from developer FreeStyleGames and publisher Activision is a music video game that went live on 20 October for Wii U, PS3, PS4, Xbox 360 and Xbox One.
Guitar Hero Live, since its release, has received good reviews with Polygon calling it "gaming's future."
The game gets some new songs for players who felt their guitar was gathering dust. A total of 34 tracks were added to the library. These new tracks will be featuring bands like Judas Priest, Tenacious D, Audioslave, Rush and R.E.M.
These new additions have taken the total tally of songs on Guitar Hero Live to 300.
Guitar Hero Live saw the addition of new GHTV mode that had curated playlists similar to music TV channels.
Below is the list of 34 new tracks for Guitar Hero Live:
Judas Priest – Living After Midnight
Amaranthe – Drop Dead Cynical
Primus – Jerry Was a Race Car Driver
Robert Palmer – Addicted To Love
Chevelle – Face To The Floor
Rage Against the Machine – Killing In The Name
Godsmack – 1000hp
Jack White – Sixteen Saltines
Sleeping With Sirens – If You Can't Hang
Tenacious D – Rize of the Fenix
Walk The Moon – Shut Up And Dance
Scott Weiland & The Wildabouts – Modzilla
Audioslave – Like A Stone
Five Finger Death Punch – The House of the Rising Sun
Heart – What About Love?
Huey Lewis and the News – Heart and Soul
Great White – Rock Me
The Outfield – Your Love
Cinderella – Shake Me
Lower Than Atlantis – Here We Go
Neon Trees – I Love You (But I Hate Your Friends)
Rush – Fly By Night
Sammy Hagar – I Can't Drive 55
The Amazing Snakeheads – Here It Comes Again
Jake Bugg – Slumville Sunrise
Kings of Leon – Supersoaker
R.E.M. – Shiny Happy People
The Glitch Mob – Can't Kill Us
New Premium Show Tracks