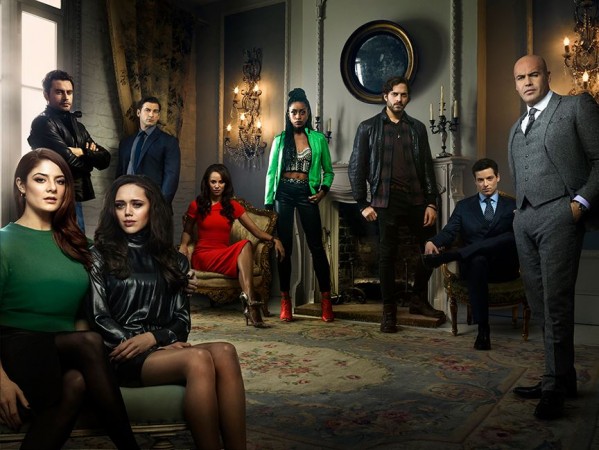 Freeform's new murder mystery "Guilt" aired its pilot on Monday and viewers were quick to notice similarities to the Amanda Knox case, as the story is about an American student studying abroad who becomes the prime suspect in her roommate's brutal murder. She has a French boyfriend, and he is her only alibi.
But according to actor Billy Zane, who essays the role of Stan Gutterie, a lawyer, the similarities end there. "To not mention that there's a correlation would be remiss, but it has nothing really to do with the character, the person or that particular case other than female American foreign exchange student accused of murder," Zane told The Post. "What's curious is this particular story is living in the very public now. The social platforms didn't exist in that [Knox] case, the smartphones were not so clever."
The first episode saw Grace being caught up in the centre of a murder mystery after her roommate Molly is found dead. Evidence points towards Grace and her French boyfriend Luc being involved in the murder. Grace might have wanted to get rid off of Molly because she was possibly sleeping with Luc. Molly and a jealous Grace could have got into an argument that became violent, resulting in Molly's death.
As for Luc, if Molly was pregnant with his baby, then this could have complicated things with his girlfriend, forcing him to get rid off of Molly. The upcoming episode will see more evidence piling up against the duo.
The synopsis for the next episode, titled "American Psycho," reads:
When a video surfaces of Grace attacking Molly, Stan goes on the offensive to stop the blackmailer. Given the heat on Grace, Stan warns her not to attend Molly's memorial, but she sneaks out anyway – only to end up looking like a callous murderer in the unforgiving eyes of the British press. Grace is momentarily relieved to see her step-father, James, but this causes family friction as Natalie becomes suspicious of his evasive behavior and looks into his connection to Molly. Meanwhile, Molly's brother Patrick's quest to avenge his sister's brutal death leads to an explosive confrontation with one of the prime suspects in her murder.
"Guilt" airs Mondays at 9 p.m. EDT on Freeform.