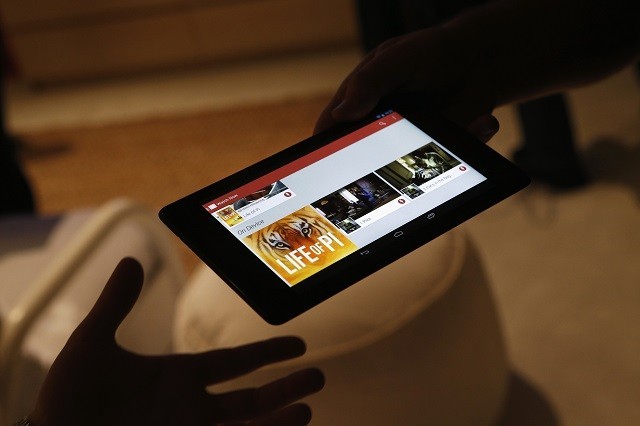 Rooting a device gives the user full access to all aspects of the operating system of the gadget. One of the major tasks after the user gains access to the device by rooting, is to flash a custom recovery.
If the user wants to overclock kernels or add certain new features to the device, a custom recovery image is always required.
A recovery mode is built in every Android device by the manufacturer, which restores the device and performs updates to the operating system, even if the device becomes unresponsive.
Following are the steps to root and flash a custom recovery on the latest Nexus 7 2013 version.
Before Starting
- Since the programme is only for Windows OS, the user must use a Windows computer.
- The user has to download the WugFresh Nexus Toolkit under Downloads from this site and save it on the Desktop.
- Leave the .exe file open on the computer, after it has been downloaded.
- The user will now have to select the device and the version when prompted. To check the version and device, one can go to Settings > About > and look for Android version and build.
Setup USB Debugging and ABD Drivers
- On the device, go to quick settings by scrolling down the notification panel and tapping the icon placed on the top right.
- Tap settings icon on top-right > About Phone > Repeated tap build phone till it mentions you are a developer.
- Tap back > Developer Options > Turn on USB Debugging.
- Plug the Nexus 7 2013 in through a USB cable to the computer.
- Open the toolkit (if not open already) and click on Full Driver Installation and follow the prompts to install the drivers.
Unlocking the Bootloader, Root, and Flash a Custom Recovery
- After the driver has been installed, click 'Unlock in the Toolkit' and follow the prompts unlocking the Bootloader.
- The user will have to go through the setup process and click skip on everything to return to the main screen once the device reboots.
- Again, pull down the notification panel and click the top right icon for quick settings > tap settings icon on top right > About phone > Repeatedly tab build phone till it states that the user is the developer.
- Tap back > Developer Options > Turn on USB Debugging again.
- In the toolkit, check on Custom Recovery and tap Root. Wait for it to finish and follow the steps asked.
- Unplug the USB cable from the device.
The above steps can be viewed in the video below:
[Video Courtesy: TheUnlockr/ Youtube]
[Disclaimer: The above mentioned steps are not guaranteed to work exactly as stated. International Business Times would not be responsible for any loss of data from the device while implementing the steps. For details, users can question TheUnlockr website or can see for more details here.]