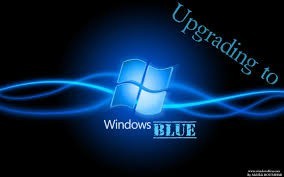 Microsoft's next version of Windows software, Windows 8.1 OS, will soon arrive on PC systems as a preview version for users to get an idea of what new features they can get expect after the not-so-successful Windows 8 OS.
Following are some steps on how one can download the preview version of the latest Windows OS, without any errors or glitches.
Back up Your Personal Data
The user should make sure that he/she has trasfered all data to an external storage device before installing the new OS. The installation can lead to deletion of the data on the system with no backup, stated CNET.
Create a System Image
After transfering the data to an external hard disk, the user also should back up the system recovery files. In case a user faces a major system failure, the recovery file can help bring the system back to the way it was.
Windows 8.1 Drivers
After keeping a back-up for the data and the system, the user can check whether the PC's hardware would need the Windows 8.1 drivers. Many PC systems have a pre-installed system for driver updates. If the user's PC system is not update, he/she might have to check for updates manually and install it.
Downloading the OS
Here is a step-wise installation process for Windows 8.1 OS, according to the Windows website:
[Note: International Business Times would not be responsible for any errors or glitches found while installation process of post installation of the software. The problems should be checked with Windows]
1. Download the ISO (.iso) file depending on the language used by the user, from here.
2. Open the ISO file and go to the "setup.exe" and follow the instructions below.
If the user is working on Windows 7 OS, he or she can convert the ISO file to a DVD via Windows Disc Image Burner. The detailed steps for conversion can be seen here.
If the PC is running on Windows Vista or Windows XP, third party software will be needed for the process.
The Windows website states that once the user installs Windows 8.1 Preview via ISO, he/she would be unable to uninstall it. For reverting to the old software OS, one would need to re-install it. More details can be viewed in the link provided in step 1 of downloading the OS.