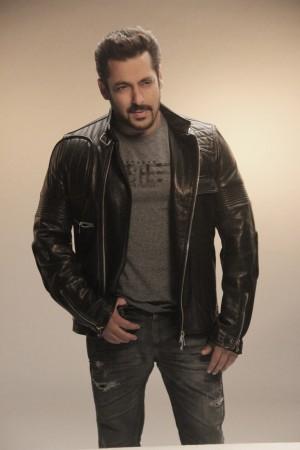 Salman Khan is usually chilled-out but he doesn't can also turn very mean if you rub him in the wrong way. A guest at an award function learnt it the harsh way.
Salman recently got pissed off with a guest and broke his phone. According to Filmfare, the superstar was recently at an award function, and a guest suddenly came up to him and started boasting about his phone.
The guest showed the phone to Salman and said it is unbreakable. The Tubelight actor first smiled and started talking to other guests. The person again repeated the same thing to Salman, and the actor again responded with a smile.
However, when the man kept saying the same thing, Salman lost his calm. He took the guest's phone, and smashed it on the ground, the report said. The phone actually did not break, and Salman kept slamming it on the ground.
Other guests started cheering Salman in his attempts to break the phone, and finally, Salman succeeded. The actor then picked up the broken pieces of the phone, and smiled back at the guest saying, "Unbreakable phone?" the report added.
The report said the incident left all the guests laughing, but the owner of the phone certainly should have regretted boasting about it to Salman.
The superstar is currently busy shooting for Tiger Zinda Hai that also features Katrina Kaif. Directed by Ali Abbas Zafar, the movie is a sequel to Ek Tha Tiger.